Parkway In Club Events
Be Social with Us!
NEW – Summer – Online Euchre
Tuesday July 12 | Afternoon Game | 2:00 p.m. to 3:00 p.m.
Tuesday July 26 | Evening Game | 6:30 p.m. to 7:30 p.m.
Feel like chillin' out in your backyard, the cottage – pretty much anywhere – and looking for some online fun? Join us for Summer ONLINE Euchre!
It's easy and it's free for members!
We play, using Trickster, so you get to see and interact with your fellow players on cameras
You are with a set group of four players and will rotate partners after each game to 10 points.
There will be a maximum of 4 tables, or 16 players. All levels of welcome.
Prizes for the top two players
Register via Motion Vibe or via email sbarrett@mayfairclubs.com
Parkway Weekly Bistro Specials
Monday: Bistro Promo Burgers and Fries
Tuesday: Beer and Kettle Chips
Wednesday: BBQ Nights
Thursday: Wing Night
Friday: Half Price Bottle of Wine with any Entrée
Saturday & Sunday: Al La Carte Brunch with us from 11am until 3pm
Smoothie Menu
Try one of our Smoothies:
Choice of fruit (bananas, strawberries, mixed berries, or blueberries)
Choice of water, 2% milk or almond milk
Add extra fruit, peanut butter, or vanilla whey protein
Event Hosting and Catering
Our Parkway Bistro offers event hosting in our Private Boardroom as well as off-site catering options.
Club Notifications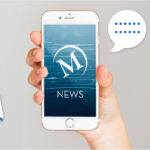 Click here for the latest club notifications!
Stay safe.
Adult Virtual Programs

Join Us Online! Social Events & Programs for Adults. Learn more!
Join Mayfair Today
Learn More about Parkway Events