West In Club Events
Be Social with Us!
Online Adult Social Events | All Locations
NEW – Summer – Online Euchre
Tuesday July 12 | Afternoon Game | 2:00 p.m. to 3:00 p.m.
Tuesday July 26 | Evening Game | 6:30 p.m. to 7:30 p.m.
Feel like chillin' out in your backyard, the cottage – pretty much anywhere – and looking for some online fun? Join us for Summer ONLINE Euchre!
It's easy and it's free for members!
We play, using Trickster, so you get to see and interact with your fellow players on cameras
You are with a set group of four players and will rotate partners after each game to 10 points.
There will be a maximum of 4 tables, or 16 players. All levels of welcome.
Prizes for the top two players
Register via Motion Vibe or via email sbarrett@mayfairclubs.com
On Site Adult Social Events
Summer in the Bistro!
It's almost Summer! Exciting specials are in full swing, Come in and see what's smelling so good! The smoothies are great for before and after a workout or any time of day.
Club Notifications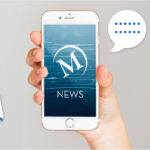 Click here for the latest club notifications!
Stay safe.
Adult Virtual Programs

Join Us Online! Social Events & Programs for Adults. Learn more!
Join Mayfair Today
Learn More about West Events