Parkway Group Fitness Classes
Holiday Themed Group Exercise Classes
Get ready to jingle all the way to fitness this holiday season with our exciting lineup of holiday-themed group exercise classes!
Holiday Rhythm Ride with Al Greene
Monday December 18th | 5:45pm
Get ready to groove and ride to the rhythm! Join us on a high-energy journey where holiday beats meet heart-pounding cycling for a workout experience like no other. Our instructor will lead you through an exhilarating ride, blending the best of holiday classics with intense cycling intervals to keep the energy levels soaring. Feel the music, break a sweat, and let the vibes propel you through an immersive fitness adventure. Register via the Mayfair Member app.
Holiday Dance Party with Al Greene
Wednesday December 20th | 9:30am
Get ready to kick off the holiday season with a festive fusion of fitness and fun in Al Green's Holiday Dance Party class! Join us for an energetic session where you can sweat it out and boogie to the groovy sounds of the holidays. Al Green will lead you through a dynamic dance workout set to festive tunes, creating a joyful and spirited atmosphere. It's the perfect way to stay active, celebrate the season, and unleash your dance moves in a lively and inclusive environment. Don't miss out on the holiday cheer – register now via the Mayfair Member app, and let's dance our way into the festive spirit together!
Cycle Fit
Available | 50 Minutes | Friday at 5:00pm with Andrey Sanchez
Cycle Fit cycling classes are an excellent way to enhance your cardiovascular fitness and improve your lower body strength. 50 minutes of traditional cycling drills to work the heart and lungs together with the large muscle groups of the legs. See the full group exercise schedule at mayfairclubs.com.
Yoga
Available | 60 Minutes | Friday at 6:00pm with Andrey Sanchez
Become more aware of your body's posture, alignment, and patterns of movement. Yoga makes the body more flexible and regular practice helps relieve stress. Using your own body weight for resistance, yoga unites the body, mind, and spirit as you develop your practice. See the full group exercise schedule at mayfairclubs.com.
Club Notifications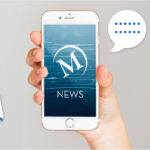 Click here for the latest club notifications!
Stay safe.
Join Mayfair Today
Learn More about Parkway Group Fitness Classes