Outdoor Fitness
Join Us Outdoors
Come Outside with Us this Summer
As of June 21st, we are excited to say that we are taking your favourite Mayfair Clubs Fitness programs outdoors!
What's Offered?
Personal Training (West & Lakeshore)
Fascial Stretch (West & Lakeshore)
Pilates Reformer (Lakeshore)
Outdoor Fitness
Register for Personal Training, Fascial Stretch and Pilates Reformer:
West Members: Contact Kerry at klloyd@mayfairclubs.com.
Lakeshore Members: Contact Sabine at sstojanovich@mayfairclubs.com.
Club Notifications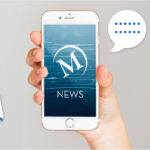 Click here for the latest club notifications!
Stay safe.
Join Mayfair Today
Learn More about Outdoor Fitness