Expert Corner: Kathleen Kurman on Sports Medicine Chiropractic Care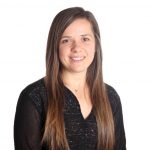 Meet Dr. Kathleen Kurman
Kathleen is a Doctor of Chiropractic Medicine and a certified Personal Trainer.  She has been practicing at Mayfair Clubs for the past three years and specializes in sports rehabilitation. Kathleen is an avid supporter of continuing education and is currently in her second year at the Canadian Memorial Chiropractic College completing her fellowship in Sports Medicine.
An athlete and a doctor
I have a unique understanding of sports training and rehabilitation. I learned to play tennis at a young age and competed as a high-performance player until I was 18 years old. Unfortunately, I suffered a serious injury to my left (dominant) shoulder and was forced to retire from competitive play. While undergoing rehabilitation on my shoulder, I was introduced to Sports Medicine Chiropractic Care, which played an important role in my recovery.
Working with many Tennis and Squash players at Mayfair Clubs, I have used my own experience with sports injury and my knowledge of Chiropractic Care to help many members rehabilitate injuries that prevent them from playing the sport they love. It is the integration of strength, conditioning, rehabilitation, and Sports Medicine Chiropractic that allows her to provide members with the best available care.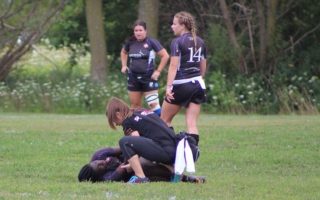 What do Chiropractors treat?
Chiropractors are designated to assess conditions related to the spine, nervous system and joints. They can diagnose, prevent and treat dysfunctions or disorders that arise from these structures. What this means is, although we are often categorized as "spine experts," we are qualified and capable of treating extremity injuries as well. In fact, most of the patients that I see in my office present with shoulder, hip, and knee related injuries, as these are often the areas that are at greater risk for injury in tennis.
What can you expect during treatment?
My objective during your first visit is to determine a diagnosis as to what may be causing your symptoms, but most importantly, why this is happening. A good practitioner is often very successful in helping a patient get out of pain, however, a great practitioner provides the patient with the right tools and mind set to ensure that once the pain is gone, it does not return.
Treatments often include soft tissue therapy to the surrounding musculature, mobilizations or manipulation of the joints involved (if indicated), patient education on positions of relief and how to limit aggravating factors, rehabilitation exercises that the patient can execute on their own.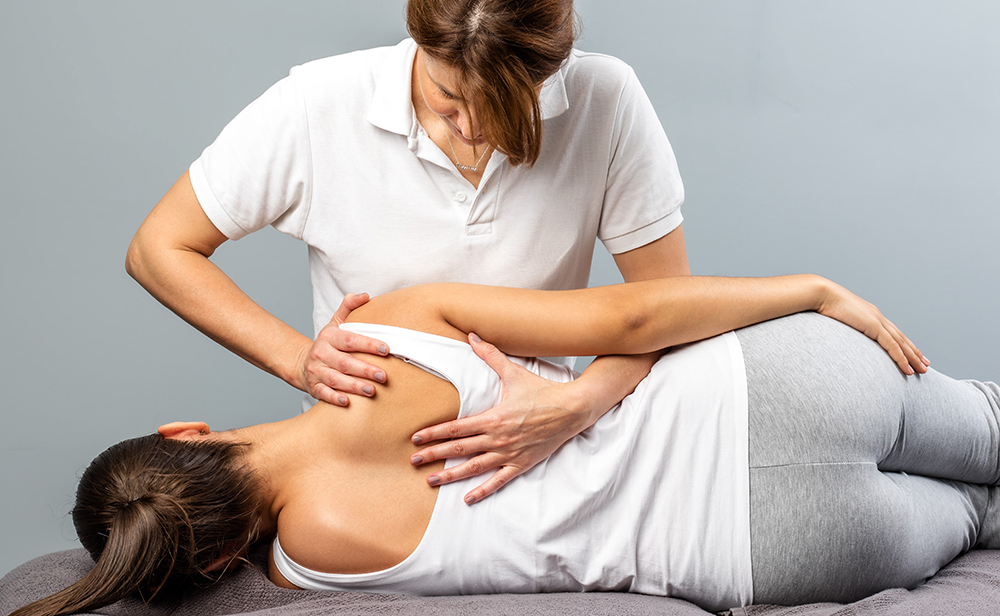 Why I love what I do
I consider myself very fortunate to have the opportunities that I do at Mayfair Clubs. Every day is different – I work with a great spectrum of athletes, from the high-performance junior elite tennis players to geriatric patients that want to maintain their level of activity into retirement. Each one of my patients and clients teaches me something new every day and for that I am thankful!
---
If you would like to learn more about strength and conditioning, or would like to book a Chiropractic assessment, contact Kathleen at kkurman@cmcc.ca or 647-210-6389.