Expert Corner: Livia Pataki on Zumba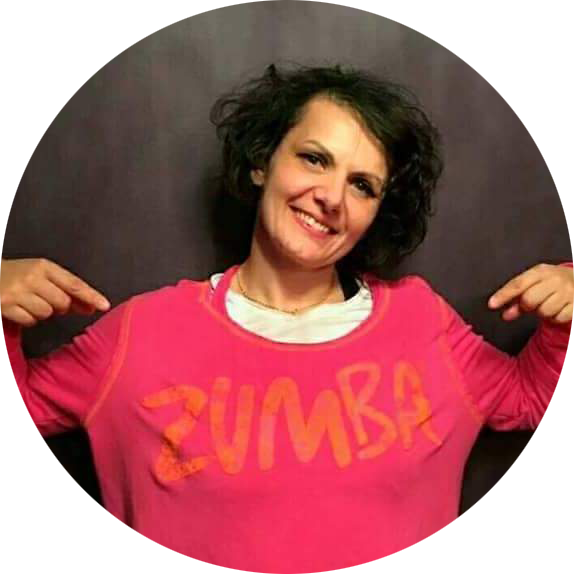 Meet Livia Pataki
Livia Pataki is a Zumba instructor at Mayfair Clubs. She has been practising Zumba for eight years and teaching Zumba for nearly five years. She is a CanFitPro Fitness Instructor Specialist qualified Zumba B1, B2 Burst and Core licensed Group Fitness Instructor. She is also familiar with Caribbean beats and Soca. Livia regularly attends Zumba jam sessions to learn choreography and improve her dance and cueing skills. In Livia's class, you will find participants from all walks of life, with different goals, all hoping to achieve great fitness through Zumba. From weight loss, toning, and stamina building,  Zumba helps enthusiasts accomplish so much. Additionally, Zumba can be a quick pick-me-up for stress relief.
Livia's goal is to motivate, enthuse her participants whilst delivering a safe, effective but most importantly enjoyable workout.
"Before attending my very first Zumba class, I had limited motivation to go to the gym, I was at 285 pounds (128 kg) with health issues. When I began my Zumba journey, I lost 110 pounds (54 kg) in just 2 years of Zumba dancing, without any special dieting or crazy pills. Yes! I am another living example that Zumba does work. Ever since then I have been trying to spread the passion for dance and music with it. Zumba is my passion: It's not a business for me. It isn't my livelihood. My motivation behind teaching Zumba is purely for passion!" –  Livia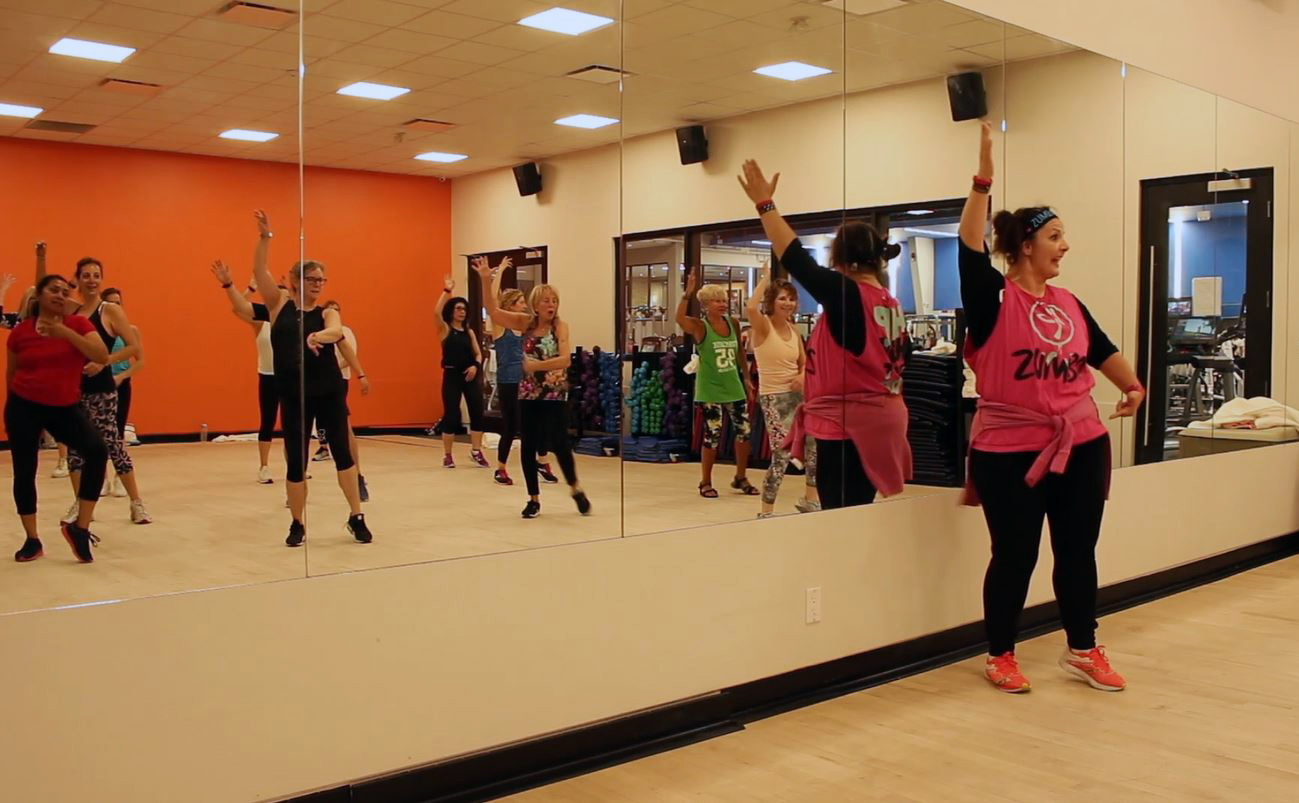 Livia Pataki on Zumba
What is Zumba and what are the benefits?
Zumba fitness is predominantly considered a fitness format that improves participants ' cardiovascular health. There are toning elements and muscle conditioning included in the choreography (e.g. Squats, lunges etc). The class, just like any other fitness class, consists of a warm-up section, a toning section, a peak cardio section and then varied rhythms are played for fun and to change the heart rate. Zumba includes both dance and aerobic elements, which makes the benefits of Zumba plentiful.
Is Zumba beginner-friendly if I don't have prior dance knowledge?
Anyone and everyone is welcome in my Zumba class regardless of age, dance knowledge, and fitness level! Everyone can have fun!
There are a few misconceptions about Zumba. You do not need to have any prior dance knowledge, as it is a fitness class, not a dance class! There are no dance steps broken down prior to the class. Ultimately my goal as a fitness instructor is to have my participants sweat in Zumba, this happens through increasing/decreasing and varying participants' heart rates, which feels like an interval training. For this purpose, I use a wide variety of music with varied Beats Per Minute (BPM). My goal as a fitness instructor is to create a completely non-judgemental fitness studio where everyone can dance like no one is watching, let loose and have fun! I will do whatever it takes to keep this environment safe and enjoyable for everyone.
Why should people take Zumba with you at Mayfair?
In Zumba, we predominantly use Latin based music but I tailor my music to all needs: the basic four rhythms we always have in any Zumba class are: merengue, salsa, cumbia and raggaeton. I then add other rhythms to the basics, including samba, bellydance , bachata, flamenco, azonto, pop, hip hop and other fusion rhythms. I choreograph songs regularly so participants can request songs and if they are suitable for the class (I only use clean music!), then we can dance to it! I am very particular about the music I play : I carefully select every track. If I love it, I believe I can spread my passion and naturally enthuse my participants even more!