Mayfair Member Spotlight
Our Mayfair Member for the month of April is Maria Komar from Mayfair West's High Performance Tennis Program!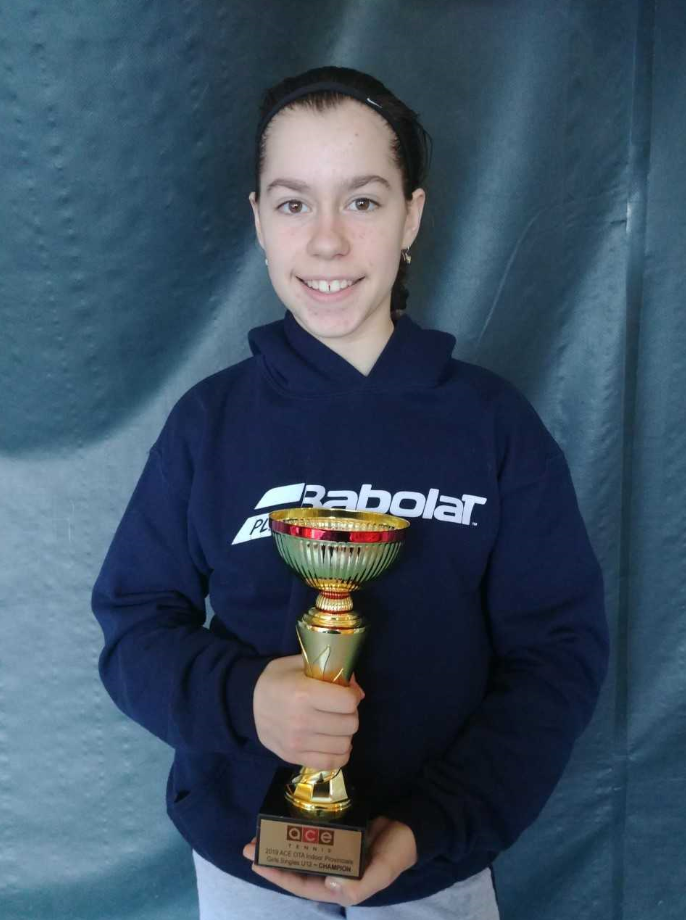 Why Maria?
Maria Komar is from Mayfair West's High Performance Tennis Program.
At just 11, Maria recently had a very tough match but managed to focus and battle through the tournament. As a result, Maria took home the 1st place trophy, winning the Girls Under 12 Indoor Junior Provincials Singles Championship.
Furthermore, Maria also won ACE Cup U12 Interprovincial Championship singles and U12 National Selections Championship doubles with her great friend Sophia Stoica.
More About Maria
What is your favourite thing about Mayfair?
My favourite thing about Mayfair is that I get to play in the High Performance Tennis Program with the strong team of coaches run by Eddie Brisbois. Also, it is very convenient that Mayfair offers walk-on privileges. Because of that, I can practice extra and play matches with my tennis friends for free. The friendly and professional staffs at Mayfair Clubs (West) make me feel at home.
Who is your favourite tennis player and why?
My favourite tennis player is Bianca Andreescu because her game style is amazing and she manages to fight through her battles, even in tough times.
No wonder why Bianca Andreescu is Maria's favourite player.
---
Read More About Bianca Andreescu Below
Based in Mississauga, Ontario, Bianca Andreescu is an 18-year-old Canadian rising star who recently defeated Angelique Kerber, winning her first WTA title in the BNP Paribas Open at Indian Wells. As a prize, the rising star took home a trophy and US $1,354,010 million.
---
Thanks for being our Member Spotlight, Maria! We wish you all the best in the future! Everyone at Mayfair Clubs is cheering you on!
Learn More About High Performance Tennis Program
If you'd like to learn more about our High Performance Tennis Program at Mayfair, click here.