Mayfair Member Spotlight: Allan Socken
Mayfair Clubs Member Spotlight
Our Member spotlight for the month of June is Allan Socken!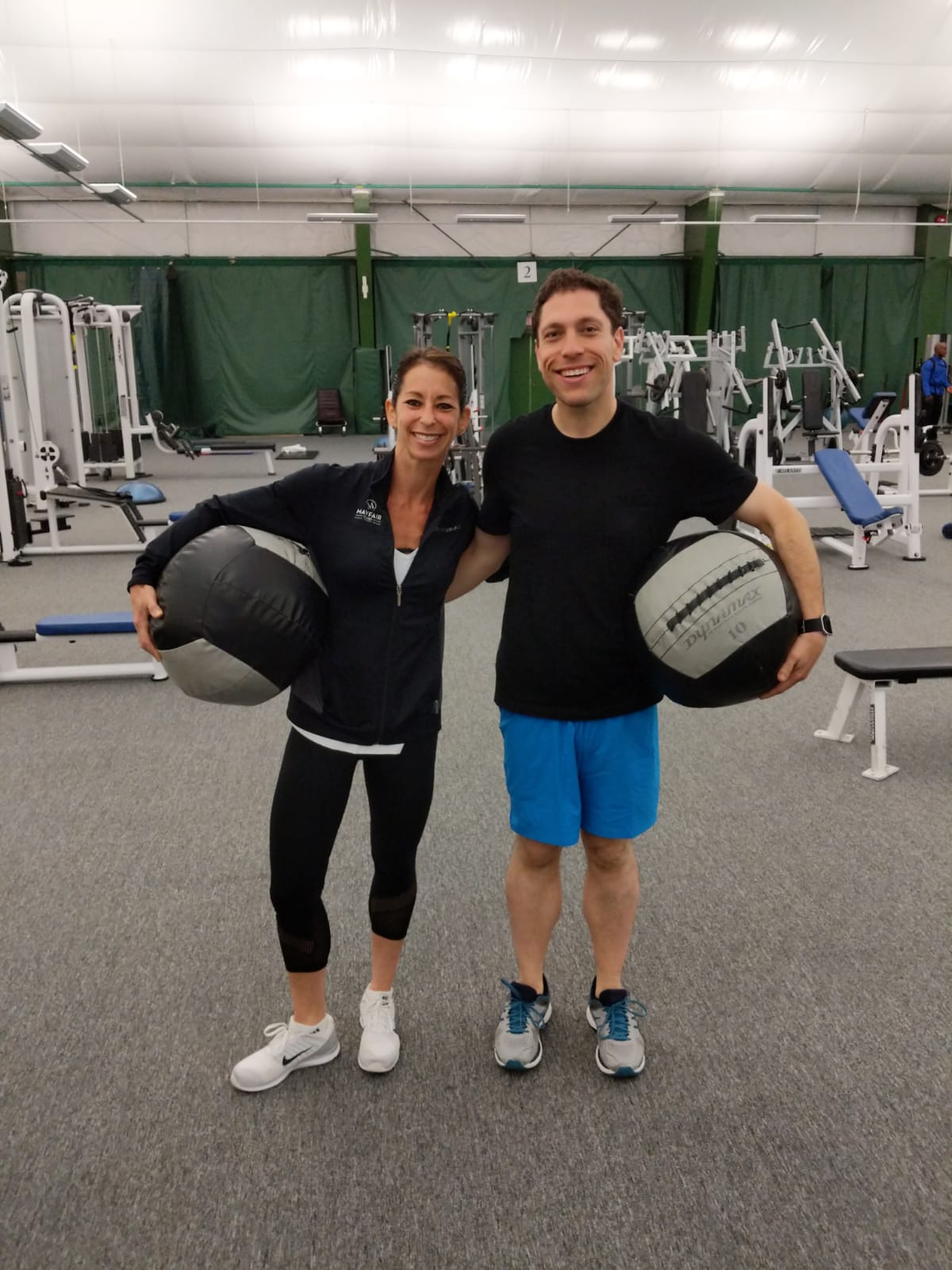 Why Allan?
As an estate litigation lawyer, his practice is comprised primarily of highly contentious legal proceedings involving the distribution of a deceased loved one's assets.
Last summer, Allan began to reflect on his life and the direction in which he was heading. Allan was recently married to the love of his life, Michelle. He found the work in his legal practice to be very rewarding by helping his clients transform highly contested conflicts into mutually beneficial resolutions with their warring family members. But he felt something was missing.
Reclaiming His Health at Mayfair West
In the summer of 2017, Allan decided to take charge of his life and chart a new course for his overall health and well-being. He started eating three healthy meals a day and began working out at Mayfair West's gym. Allan was determined to reclaim his health and refused to remain lax any longer about the sedentary lifestyle that he was leading.
Allan soon realised that he would require the assistance of a personal trainer if he were serious about recapturing his health. Allan reached out to Kerry Lloyd, who provided him with a fitness assessment and selected Beth Bokser as his personal trainer to help reach his potential. From the outset, he knew that Beth and him would work well together. "Her mantra – "The root word of impossible is possible" – resonated with me."
My Trainer: Beth Bokser
"For those that know Beth, it is more than obvious that she is well organised. She always had a challenging workout planned, but she tailored the exercises towards my fitness level." Personal trainers are notorious for overloading their clients with strenuous and torturous activities and burnout promptly ensues. This, however, was not the case with Beth.
She challenged Allan by gradually adding more advanced exercises to their workout routines. Squats and lunges were replaced with jump squats and lunges coupled with a bicep curl. The number of push-ups increased. Even burpees became manageable. Throughout their sessions, Beth's optimism, enthusiasm, and, of course, humour have been key ingredients in helping Allan on his journey to a healthier lifestyle.
Congratulations Allan!
After approximately six months of training with Beth and meeting countless other friendly and determined individuals at Mayfair West's gym, Allan had seen dramatic results that not too long ago would have seemed impossible.
On a recent vacation to Hawaii, Michelle and Allan hiked the Koko Head Crater Trail, which is considered to be a difficult feat that is often crowded with athletes and experienced hikers. As he reached the end of the Koko Head Crater Trail, Allan thought about what he had accomplished and, hopefully, the many more years that he had added to his life.