Members Spotlight: Elise Tzurkov and Owen Tzurkov
Mayfair Member Spotlight
Our Mayfair Members for the month of December are Elise Tzurkov and Owen Tzurkov from Mayfair West!
Why Elise and Owen
There is currently no cure for Type 1 Diabetes. Mayfair West's very own Elise Tzurkov has been a supermom for her 3 children; but more specifically, for her youngest son Owen who was diagnosed with Type 1 diabetes since he was 2 years old. This year, please consider supporting the JDRF at Mayfair's Holiday Marketplace so we can go from Type 1 to Type None!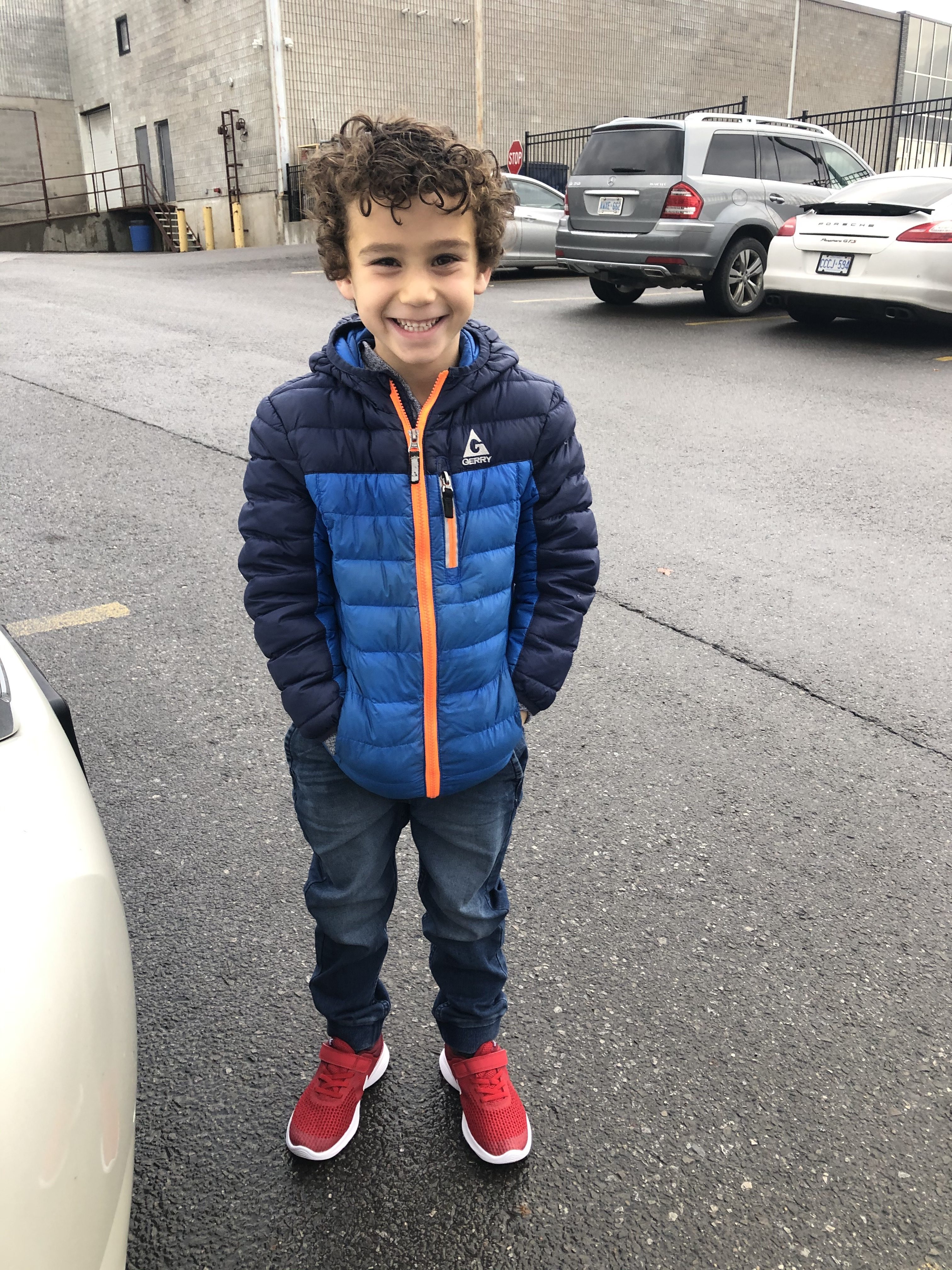 Owen's Diabetes Story
On November 30th, 2015, doctors diagnosed Owen with Type 1 Diabetes. At only 2 years old, I started getting suspicious after he guzzled his 3rd water bottle by 10am on a Saturday morning. I took him to a walk-in clinic and they turned away. The doctor said he "looked" healthy and did not show symptoms of diabetes. But something inside me didn't sit well; by Monday morning at 9am I was at Sick Kids Hospital and Owen was about to receive his first injection of insulin.
The first few months were a total blur and I remember clearly crying every time Owen had low blood sugar at night. I would pick him up out of his crib and cradle him on his rocking chair while feeding him chocolate milk, wondering what his life would look like as he grew older, praying he would. Owen received 4 insulin injections each day and would usually cry and sometimes hide, not wanting "another" needle. We kept it pretty business as usual and taught him how to help inject insulin and check his own blood sugar.
By age 4, Owen was on a Dexcom (a continuous glucose monitor) that he wears on his bum and an insulin pump that he wears on his arm. I had a very hard time adjusting to seeing my little guy wearing two devices on his tiny body; but these devices help manage his diabetes. He was also likely the only 4 year old with an iPhone. The iPhone receives his blood sugar readings through his Dexcom and then syncs it to an app so we can watch his blood sugars 24/7.
Type 1 Diabetes is predictably unpredictable. Every day is different and everything and anything affects Owen's blood sugars. I'm often checking my phone or watching to see Owen's blood sugars and then make decisions based on that information. Too much insulin (or activity) and Owen goes low, which is time sensitive and requires sugar immediately. Not enough insulin (or too much food, stress, excitement, adrenalin …you name it!) and Owen goes high. Managing Type 1 Diabetes is constantly learning what happened today, to make better decisions for tomorrow. It's also a 24/7 job that we never get a break from. We set alarms so that if his Dexcom shows an upcoming low or high blood sugar, we can respond. We hear alarms throughout the work day, while he's at school, while he's playing hockey, while we are sleeping, while we are sick, while we are tired.
Today Owen is a strong and happy normal 6 year old boy. He loves hockey, soccer, reading, colouring, playing with friends and laughing until his belly hurts. He does not know life without diabetes, or finger pokes or insulin pump injections. We go to Sick Kids every 3 months for clinic and blood tests to monitor his overall blood sugar level and watch his growth closely. We change his insulin pump every 3 days (or sooner if the pump fails or gets knocked off); and we change his Dexcom sensor once per week. Albert and I also never leave the house without back up supplies (his glucometer, extra pump and batteries for his pump); and of course, we never go anywhere without sugar to treat for lows. Some days are harder than others and some nights we don't sleep at all but, this is our life with diabetes.
There's nothing we did or didn't do. Type 1 Diabetes is an autoimmune disease where the body attacks the cells of the pancreas; and the pancreas in turns, stop functioning (insulin is made and secreted in the pancreas). We don't know why Owen's body decided to do this-we have NO history of Type 1 Diabetes in the family. There is currently NO cure.
Every day we wake up and manage diabetes the best we can. We count carbs, consider activity, stress, sickness, hormones, growth spurts, hydration levels and more! We then have to make decisions based on what we know and predict. There's nothing he can't eat or do, we just have to be well prepared and a few steps ahead at all times. Owen is the most amazing 6 year old with the most contagious smile & laugh. He is such a special and happy little guy; and behind him are 2 very exhausted, over caffeinated parents watching him with extreme pride. When he grows up he wants to be a "diabetes doctor" so he can help kids just like him (that's only IF the NHL doesn't call him up!)
Thank you for reading our story and supporting the JDRF. The organization's sole mission is to find a cure and bring Type 1 to Type None.
Elise & Albert Tzurkov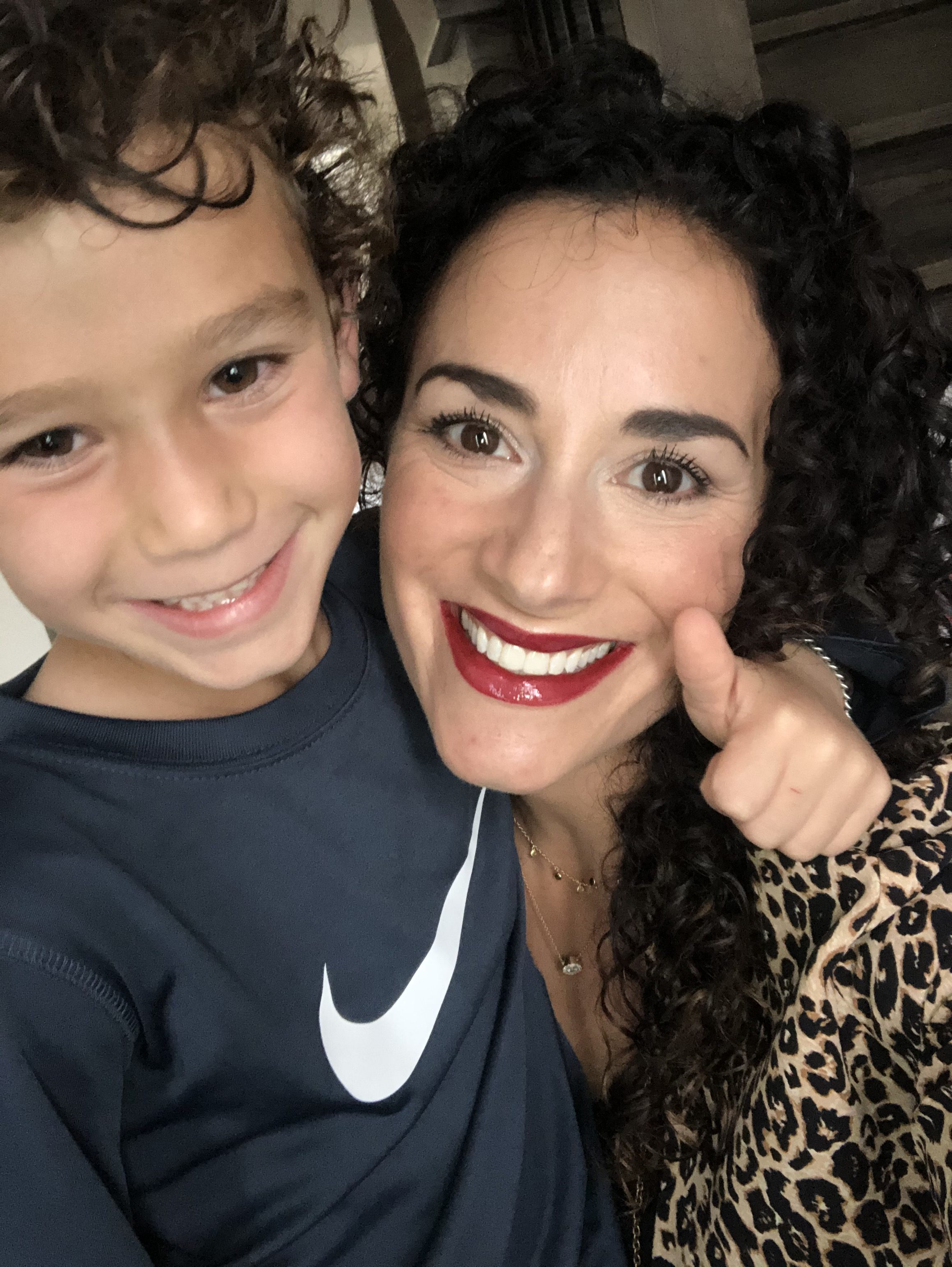 Holiday Marketplace at Mayfair West
Friday December 6 – Saturday December 7 | 8:00 am – 2:00 pm
Join us for our annual Holiday Marketplace! A great way to check out local vendors just in time for the holiday season.  We will also be hosting a silent auction where all funds go directly to the JDRF.
Contact Laura Tichonchuk via email at westcoordinator@mayfairclubs.com for more information.