The Beauty of Progressive Tennis
Guest Authored by Bob Bregman, Tennis Professional at Mayfair Parkway & East
---
Progressive Kids Tennis
Years ago, when I was Head Tennis Professional at Mayfair West, we launched a special Progressive Kids Tennis program for children. Working in association with Tennis Canada, this program formalized the steps that a child would take to efficiently and safely develop their tennis skills.  "Progressive" tennis is what the word implies; a step-by-step approach to the game, utilizing smaller nets and racquets and lead by a tennis professional. There are four stages of competencies that we use in the program.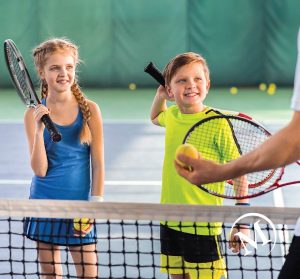 Four Stages of Competencies:
Red Ball 1 & 2: For the young beginner (ages 5+)
Orange Ball: For the developing player (ages 6+)
Green Dot Ball: For players using a regulation net and on the cusp of using regular balls (ages 10+)
Yellow Ball: Regular balls and nets (ages vary)
Each level has a ball with a corresponding racquet size that helps your child improve their overall tennis skills.  Visit our Parkway Club location and check out the tennis board for a complete chart. The chart displays all of the levels and racquet size breakdowns.
Program Success
The immediate success of this program has led Mayfair Clubs to become a leader in the progressive tennis field in Ontario! Our tennis professionals are the best in the trainers in the development of the sport and actively attend tennis training and workshops to stay at the forefront of the latest learning's.
Multi-Generational Program
Over the years, parents and students have responded with great enthusiasm to our results. I am now seeing young couples who came through our tennis programs  now send their children into our progressive stream. In fact, many juniors have risen out of the progressive stream to participate in our highly touted High Performance tournament programs.  At Mayfair, we emphasize learning in a fun atmosphere with games and exercise that are conducive to the future development of the child.
Learn More
We encourage all parents to watch our Kids Tennis programs in action, to see if it is the right road for your child's development.  You do not have to be a member to participate in these junior clinics. For more information, contact Ed Flanigan at parkwaytennis@mayfairclubs.com. To read more about Tennis Canada's Kids Tennis, click HERE!
---
ABOUT THE AUTHOR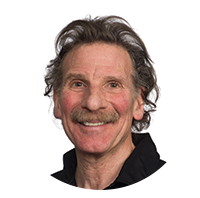 Bob Bregman
Tennis Professional at Mayfair Parkway & East.