The Importance and Benefits of Fitness Assessments
Written by Michael Sablotny, Fitness Manager, Mayfair Parkway
If you spend enough time around a fitness professional, you will likely hear some form of this sentiment:
"If you're not assessing, you're guessing."
Every fitness course I have ever taken has had a large component dedicated to learning assessment tools. Over time, I've learned that assessments are hugely beneficial in helping trainers guide their training methods to better meet their clients fitness needs and goals. 
When I mention Fitness Assessments to most people, the first thing that pops into mind is the classic high school Fitness Assessment; doing push-ups, touching your toes and running the dreaded beep test – all the while being ranked among your peers. While this style of assessment is still occasionally used, mostly with athletes or sports teams; the reality for most gym-goers, is that this style of assessment doesn't give trainers the information needed to help their clients reach their goals. There are many more types of assessments that can be performed that are more effective.
Types of Fitness Assessments
There are four different types of assessments:
Standardized Assessments: Used to compare performance to population averages or as a qualifier for competitive sport.
Relative Assessments:

Great for setting personal benchmarks for tracking progress over time.

Qualifying Assessments:

Usually done as a pass/fail or on a grading system, used to make sure a client has the required flexibility/strength to perform certain movements safely or to identify potential areas of injury.

Clinical Assessments:

Used to identify underlying sources of injury and pain. Most often used by physiotherapists, chiropractors, sports medicine doctors, etc. to guide recovery treatment.
Components of Fitness to Assess
In addition to different types of fitness assessments, there are also various components of fitness you can assess:
Body Composition
Cardio-respiratory Fitness
Flexibility and Mobility
Muscular Balance/Movement Quality
Strength
Muscular Endurance
Various other Athletic Components

Agility
Speed
Power
Coordination
Balance
Reaction Time
Why is it Important to Get a Fitness Assessment?
The main reason an initial Fitness Assessment is so important is because it identifies which of the fitness components a client wants and needs to improve upon and therefore helps the trainers know which exercises to prioritize.
As an example, if a client wants to lose 25 lbs and have less lower back pain after playing with their kids, we will do the following assessments:
A Relative Assessment, such as taking your body weight, to track your weight loss progress.
A Qualifying Assessment to identify where you may be lacking flexibility/mobility for the types of movements you are doing while playing with your kids.
A Clinical Assessment to identify potential sources of your back pain.
We will devise a training plan to focus on losing 25 lbs; as well as individualize the strengthening exercises and stretches based on any flexibility/strength gaps identified from our assessments. With all of these tools at our disposal, we can effectively cater which assessments we are choosing to perform with our clients to maximize their efficiency in the gym!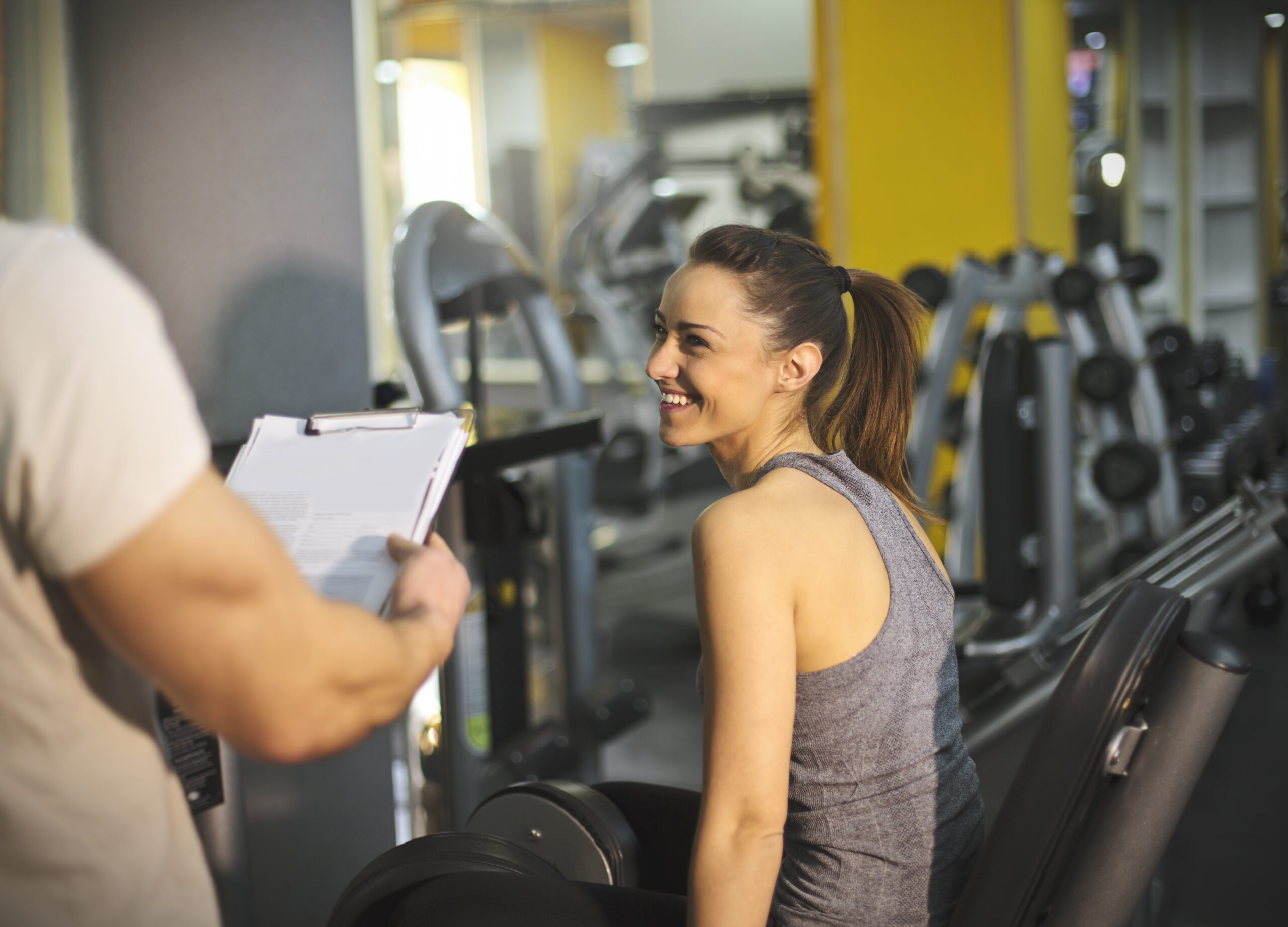 What Should You Expect When Booking Your Mayfair Fitness Assessment?
When you book your Mayfair Clubs Athletic Assessment, your trainer will go through the following with you: 
1. Exercise Experience
Background information to help identify your level of experience.
2. Goal setting
We aim to fully understand what you want out of your time in the gym and what barriers, if any, have prevented your success in the past.
3. Health Questionnaire
This will let us know of any potential physical/medical limitations that are of concern during exercise.
4. Fitness Assessment
We come equipped with 20+ potential assessment tools (Body fat %, Flexibility, strength, cardio, etc.) that we can use during the appointment; we will choose the ones that will be most applicable to your level of fitness and the goals you are looking to achieve.
5. Recommendations/Planning
We will help you understand which exercises, stretches and classes to prioritize. If you need further help, we will introduce you to our Personal Training Service offerings and help you choose which programs are right for you!
Final Advice
One of the most common misconceptions about Fitness Assessments is that you have to get "fit enough" for the assessment (backward thinking), however, that's not the case. A Fitness Assessment is not a stress test that you should be worried about, but an aid to identify your strengths and weaknesses. In short, Fitness Assessments help our trainers design informed exercise plans and set attainable goals for you. 
Your personal fitness is a journey, and your assessment is the map.
A personal trainer/coach can act as your guide throughout the journey where you decide the final destination.
Fitness Assessments for Mayfair Clubs Members
At Mayfair, we are here to help you identify the fitness goals and objectives that are right for you and your total body health. Every Mayfair member has access to a complimentary in-depth Athletic Analysis with the Fitness Manager four times per year. 
Schedule Your Complimentary Assessment
To schedule your Fitness Assessment, simply contact the Fitness Manager at your club.
Parkway:
Michael Sablotny
parkwayfitness@mayfairclubs.com
Lakeshore:
Joe Harwood
jharwood@mayfairclubs.com
West:
Kerry Lloyd
klloyd@mayfairclubs.com
About Michael Sablotny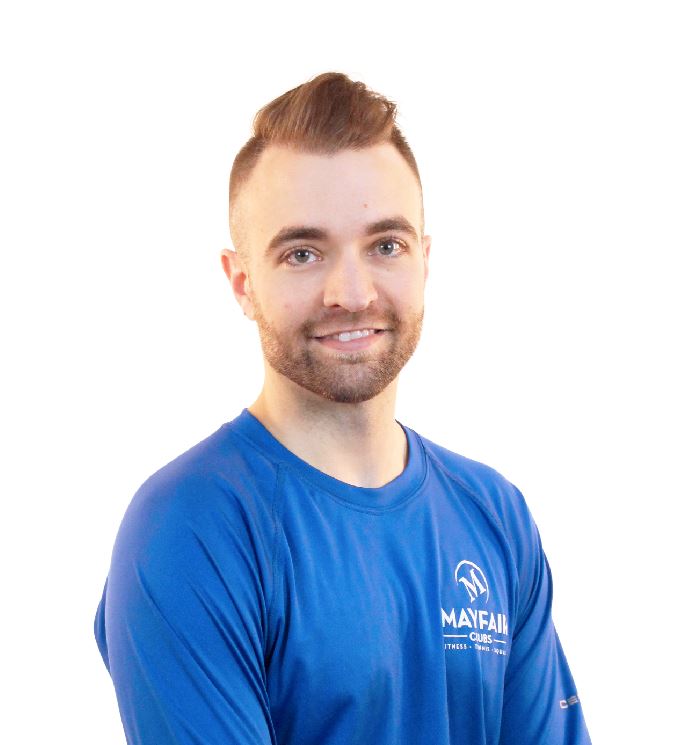 Michael Sablotny is the Fitness Manager of Mayfair Clubs Parkway. He brings with him 10 years of fitness industry experience, both as a Personal Trainer and a Fitness Manager.
As an accomplished Personal Trainer, Michael has an extensive educational background and shares that knowledge with others as a National Instructor for CANFITPRO.
Michael holds numerous training, movement and nutrition certifications, including Functional Mobility, Olympic Weightlifting, Fascial Stretch & Mobility, Precision Nutrition, TRX and Strength & Conditioning Coaching.