Guest Authored by Mary Paterson. Mary teaches Functional Yoga on Mondays at 6:30 am at Mayfair Lakeshore. She also just recently wrote a book titled "The Monks and Me." We are honored to have her write a guest post on our blog! 
---
I want to tell you a secret about good yoga teachers. They are thinking about you before themselves, but not in the way you might expect.
When I walk into a yoga studio, I'm super conscious of turning the light on – not the switch on the wall, rather, the brightness inside of me. I want you, the yoga practitioner, to be able to see where you are going. When you walk through the studio door, I have a responsibility to not only lift you up, but also teach you how to get mentally, physically, and energetically super strong. I have to figure out how to be present in the studio in a way that helps you connect more deeply with your own true self. I can thank my own expert teachers, and years of practice for knowing how to do that. But here's where it gets a little tricky. The best teachers challenge you—not only physically and mentally—but also in other, less obvious ways. Great teachers provoke you. I can hear you agreeing with me. You already know that at times, a masterful instructor needs to take a firm approach so that you, the practitioner, can improve your skills and ultimately experience vibrant health. But do you know what I actually mean? And when you are in a class, are you willing to open up to that?
Recently, I was teaching a series of hand movements (in yoga, we call them "mudras") to help prevent arthritis. Now, I would bet that every single one of you wants to prevent your joints from getting inflamed, so I'm sure you'd tell me those techniques were pretty important. During the class, I noticed several people attempting to follow the instructions. And they needed to. As I looked more closely, I saw lots of hands with telltale signs of arthritis – enlarged knuckles and slightly bent fingers. Out of a class of eighteen, there were just two or three people doing the mudras correctly. This is not unusual. I know it is my job to demonstrate and verbally explain a technique from various creative angles in order to help as many people as possible understand and then apply the methods correctly. In class, I noticed one particular person doing the hand exercises a bit half-heartedly. So I turned the light inside me a little brighter. I smiled. I told him to press harder. No change. Then I said it again. Still no change. Then I talked about the importance of the exercise, and demonstrated the mudra from a few different angles. Nothing. The next time I opened my mouth the tone of what I said was a bit harsh. Now, that particular member and perhaps some of the other people in class might not have understood exactly what was going on. They might've thought I lost my temper for a split second. But that wasn't it. Something much more valuable was going on.
I'd gotten brave enough to hit the "sweet spot" within myself. Let me tell you what that spot is.
During my initial yoga training in New Mexico, my teacher said this: "If you are teaching to be liked, you are not teaching correctly." It was one of the most powerful life lessons I'd ever heard. I took that advice seriously, and after many years of practice, I located a spot deep inside myself where I have absolutely no concern whether or not I am "liked" by anyone. When I'm inside that sweet spot, I have no fear. And I teach at a very high level. There is no ego stroking. I do only what is necessary to actually help people. It can result in powerful experiences for yoga practitioners. But having the courage to operate from that sweet spot takes quite a bit of effort. Let me state the obvious. Everyone wants to be liked. It's extremely easy to teach yoga in a way that will cause you to like me. And of course, I want you to enjoy your experience in my yoga class. But for me to serve your real needs—and not simply make you feel good—I have to teach without any concern for being liked.
A good teacher quietly observes everyone in class, makes adjustments to the level of intensity as required, and then attempts to guide each and every person in the class toward positive change.
During group classes, there is a mutual exchange of energy between the instructor and each and every yoga participant, and also between the participants themselves. It's all a bit of a balancing act. I need to turn the light on inside myself so that you want to come close, but I also need to be brave. So next time you're in my class, if you hear me say something blunt, you will know that I'm inside the sweet spot. I am not teaching to be liked. I am teaching not simply to make you feel good but to help you experience positive change. I am thinking of you before myself. There is nothing I enjoy more than inspiring people to discover the enormous power deep within themselves.
Want to Learn More About Mary?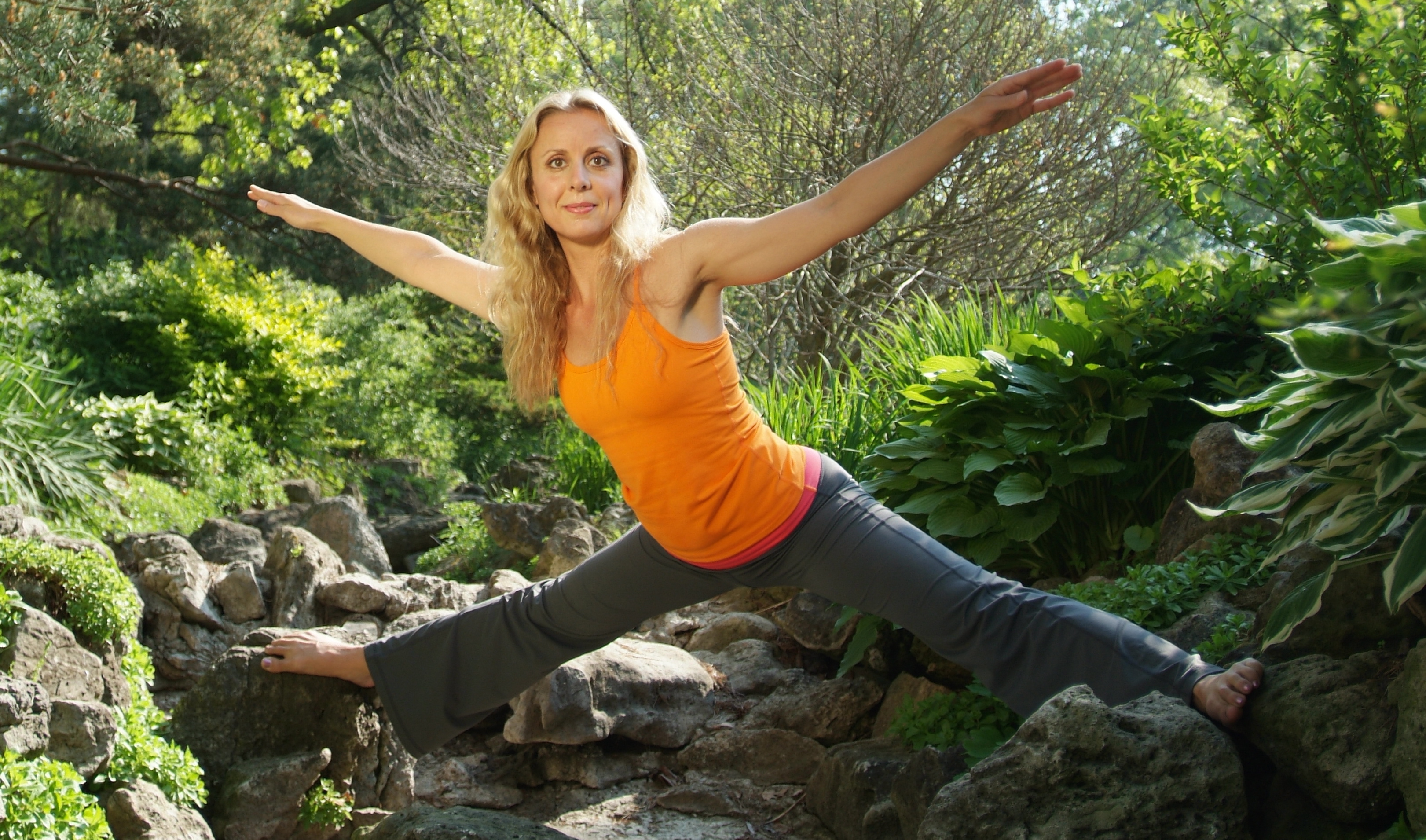 Read journalist Karen Cumming's recent Toronto Star article: "A Mindful Retreat Among the Monks" to see how Mary's book "The Monks and Me" inspired Karen on her spiritual journey. You can also learn more about Mary on her website at: www.marypaterson.ca or you can meet her in person but taking one of her classes at Mayfair Lakeshore! We are lucky to have her expertise on our team!