It's that time of year again when everyone begins setting goals for the year ahead. If one of your goals for 2018 includes getting healthy and active, you might be considering purchasing a gym membership. If you have a family – you might also be planning activities for your kids for the upcoming year. A great option is to join a sports club, where you can get all of this and more in one location.
Here is our list for the top three reasons for why you should join a sports club:
1. Sense of Community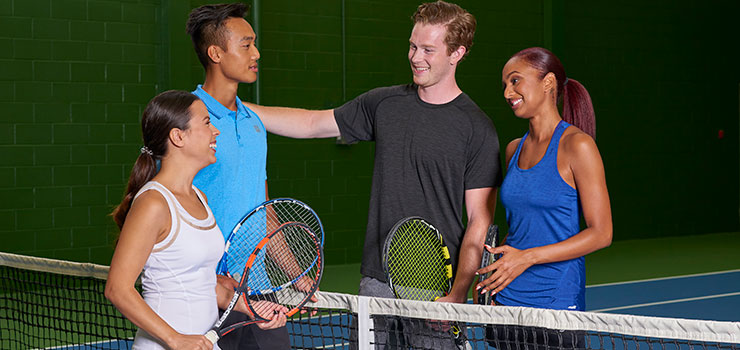 In a sports club, you'll find a sense of community and like-minded individuals. Some experts have suggested that the sports club of today has replaced the social network that churches once provided. As a club member, you're bound to find friends with which you'll have things in common– values and interests, like keeping active and personal improvement. You will also have extensive professional networking opportunities, and if you're single, opportunities to meet a partner. Many club members stay members for life, with family memberships spanning over multiple generations. At a club, you're not just a number – you are a part of a family and community – made up of the staff, specialists, and other members that make the club their home away from home.
2. Top-End Facilities and Amenities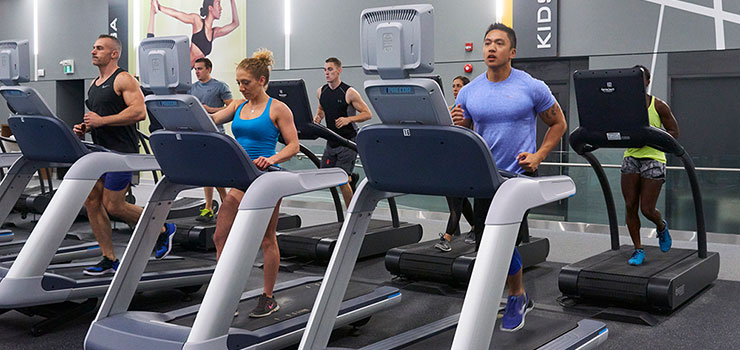 Sports clubs offer members an integrated approach to a healthy lifestyle through their facility and amenity offerings. In the fitness center, you won't have to wait in line.  The machines and equipment are top of the line and well maintained, providing members with the best possible experience.  Most sports clubs have Wellness Centers and Spas, which means you can rehabilitate an injury or simply relax after a hard workout or tennis game. In addition, onsite restaurants, sports shops, child care and children's programs are all focused on providing superior service and convenience to members. And don't forget the luxurious perks, like private showers, lockers, saunas, hot tubs and towel service!
3. Health-Based Lifestyle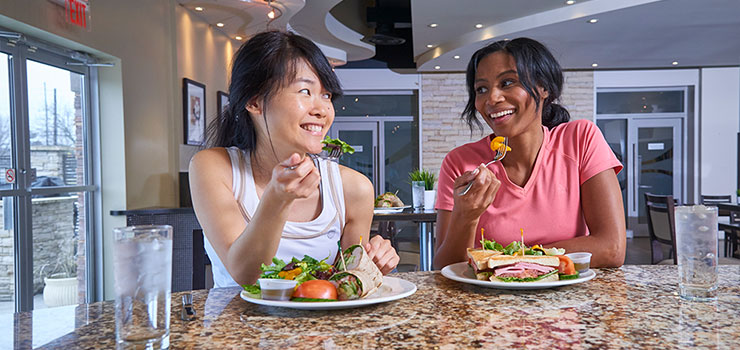 All clubs have either a member's lounge or restaurant, where members can enjoy a healthy post-workout meal with friends and family. A restaurant in a club is full-service, with a waitstaff and bar, and have healthy menu options for breakfast, lunch and dinner. This social atmosphere encourages members to stick around after their game, class or workout to socialize with other members at the club, while enjoying a healthy balanced meal. Plus, sports clubs offer restaurants that are the perfect place to take colleagues and friends for a working lunch, meeting or after-work drinks.  Clubs encourage a holistic approach to health through good food, exercise, and social networking.
Discover Sports Club Membership with Mayfair Clubs
If you'd like to learn more about sports club membership, come in and experience Mayfair. We have four locations throughout the GTA and we'd love to give you a tour! Contact us or visit www.mayfairclubs.com/morethantennis for more information.
Join before January 30th and get $300 off our membership initiation fee.