Doubles Ladders
October Mixed Doubles Ladder (Lakeshore Only)
Group of 5 Teams in each Box
Runs for 4 weeks once we announce the boxes
Play 4 Matches over the Month

Two out of three games to 11 points
Arrange your own matches

HEAD Prizes for the Winning Team in each Box
Register with a partner or individually and we will partner match
Beginner Players (2.0 – 2.5+)
Intermediate Players (3.0 – 4.0+)
No Charge – Just Court Fee
To Register:
Cancellation Policy
If you cancel or withdraw from any Pickleball program, round robin, tournament or lesson within 2 days of the start date you will be charged the full entry fee.
Welcome Mark Gottfried
New Pickleball Pro
Mark is an accomplished pickleball player, recently medaling in Open Men's Doubles. He is also a talented coach and passionate about the sport. His recent appointment as tour manager of the Canadian Pickleball Series, makes him a great asset to our members and our Club!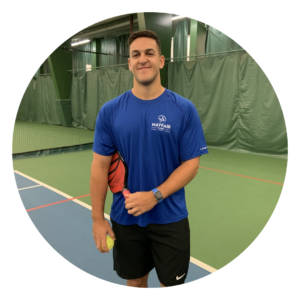 Club Notifications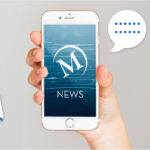 Click here for the latest club notifications!
Stay safe.
Virtual Programs

Join Us Online! Programs and Classes for Adults and Kids. Learn more!
Join Mayfair Today
Learn More about Doubles Ladders