What's Happening in Tennis
Check Out Our Latest News
Tennis Events and News
Parkway Kids Tennis Program | Complimentary Kids Assessment Day
Saturday, September 10, 2022, from 9:30am to 12:30 pm | Mayfair East
Have your child assessed to assist us placing them in the correct Kids Tennis Program and have a chance to meet our experienced, certified teaching professionals
Cost: Complimentary
To register: Please email Spencer Crosina easttennis@mayfairclubs.com
Junior Tennis at Mayfair West | Waitlist Only
All our junior tennis clinics are currently sold out with wait lists. We often do get some movement after the first week as we strive to ensure kids are in the correct program. Contact Josh at jweissman@mayfairclubs.com to be added to a wait list or if you have any questions about term 2 for junior clinics which start in January.
Junior Tennis at Mayfair East
Another possibility, contact easttennis@mayfairclubs.com to find out more about junior clinics at Mayfair Parkway/Mayfair East or visit our website.
Mayfair Lakeshore Racketalon – Saturday October 15th
Tennis / Squash / Pickleball / Table Tennis
Join as a team of four players (two men, two ladies)

You can register with a team or as an individual and we will put you on a team
At least one person on a team needs to be a Mayfair Lakeshore member

All players will compete in all four sports
Entry fee is $69 per person for members, $79 for Uptown members and $94 for non-members

Includes event shirt and bistro beverage of your choice.

All players get 10% off entrees in the bistro through-out the day.
Excellent prizes for the winning team!
Maximum of 16 teams
Club Notifications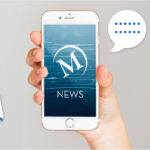 Click here for the latest club notifications!
Stay safe.
Join Mayfair Today
Learn More about Tennis News