What's Happening in Tennis
Check Out Our Latest News
Tennis Events and News
National Bank Open Tickets | Promo Code
The National Bank Open is almost here. If you haven't got your tickets yet, use our promo code 22NBMAYFAIR to receive 25% – 50% off select tickets. Learn more!
Ray Gajewski Retirement from Mayfair Clubs
It is with bitter-sweet emotion that Mayfair announces the retirement of Ray Gajewski after 20 plus years of being a part of our Mayfair Clubs tennis team.
Ray is respected by his peers and clients alike, and his contributions to the Mayfair Lakeshore tennis department are very much appreciated. Ray has established wonderful relationships during his time at Mayfair as he ran programming and passionately taught clients to play the game he loves.
Ray has decided to pursue other goals and we wish him well with his future endeavors. He will be missed by all, but we are excited for Ray and his next steps in life.
Parkway Kids Tennis Program | Complimentary Kids Assessment Day
Saturday, September 10, 2022, from 9:30am to 12:30 pm | Mayfair East
Have your child assessed to assist us placing them in the correct Kids Tennis Program and have a chance to meet our experienced, certified teaching professionals
Cost: Complimentary
To register: Please email Spencer Crosina easttennis@mayfairclubs.com
Club Notifications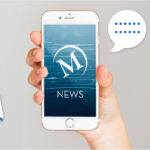 Click here for the latest club notifications!
Stay safe.
Join Mayfair Today
Learn More about Tennis News