Mayfair Clubs Tournament of Champions
May 2018
The Tournament of Champions was a huge success this past weekend. We had an incredible time with a full day of competition and a celebration to remember! We had 149 entries and 138 Mayfair member players took part in the event. Be sure to see the photo album from the event up on our facebook page!
Congrats to all the members who competed in the Tournament of Champions and to Mayfair Parkway & East for taking home the Championship Cup!
Results are as follows:
TENNIS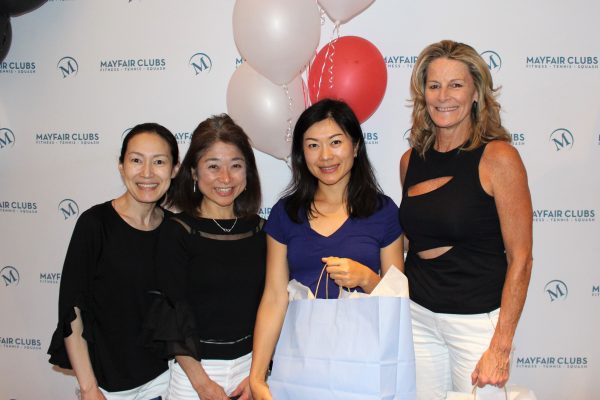 Men's Open Singles
Alex – Lakeshore
Anton – Lakeshore
Men's B Singles
Geoff – Parkway
Kevin – Parkway
Women's A Singles
Lisa – Lakeshore
Andreea – Parkway
Women's B Singles
Anne Mette – Lakeshore
Melissa – Lakeshore
Men's A Doubles
Andrew / Nic – Lakeshore
Dave / Francisco – Lakeshore
Men's B Doubles
David / Francis – Parkway
Dale / Anders – Lakeshore
Women's A Doubles
Donna/ Alison – Lakeshore
Krissy/ Sarah – Lakeshore
Women's B Doubles
Porche/ Maureen – Parkway/Lakeshore
Hideko/ Kumiko – West
Mixed A Doubles
Vanessa/ Noble  – Parkway
Sandra/ Scott  – Lakeshore
Mixed B Doubles
Laura/ Thomas – Lakeshore
Yu/ Yi  – Parkway
SQUASH
There were nine categories in all and Mayfair Parkway won 8-1. The last singles match was between junior international player Elliott Hunt from Mayfair Parkway, who was just selected to represent Canada in the upcoming Junior Pan AM Games in Brazil, versus Lakeshore Squash Pro Sudharsan Iyyandurai "Sud" on his birthday! It was nice to end the day with such a high-level match between two home grown players!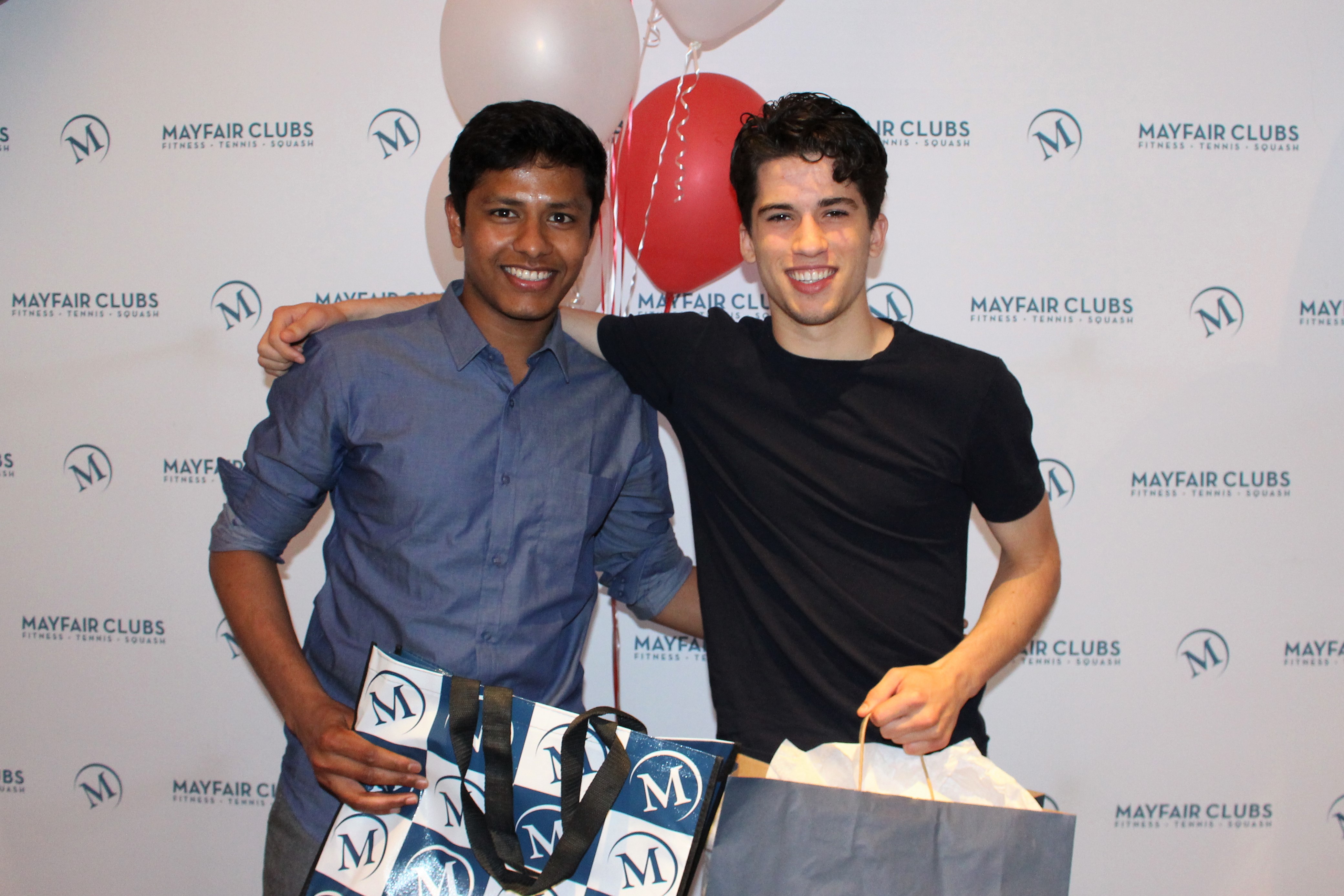 Men's A Singles
1) Elliott (Parkway)
Men's B Singles
1) Rob (Parkway)
Women's A Singles
1) Sue (Parkway)
2) Michelle (Lakeshore)
Men's A Doubles
1) Al and Elliott (Parkway)
2) Scott and Derek (Lakeshore)
1) Abi and Nicole (Parkway)
2) Leslie and Cathy (Lakeshore)
Men's B Doubles
1) Prem and Doug (Lakeshore)
2) Nicole and Alfredo (Parkway)
Women's B Doubles
1) Abi Krol and Laurie (Parkway)
2) Lisa and Julie (Lakeshore)
Mixed A Doubles
1) Julie and Nadir (Parkway)
2) Brenda and Geordie (Lakeshore)
Mixed B Doubles
1) Abi and Alfredo (Parkway)
2) Sue and Nadir (Parkway)
TABLE TENNIS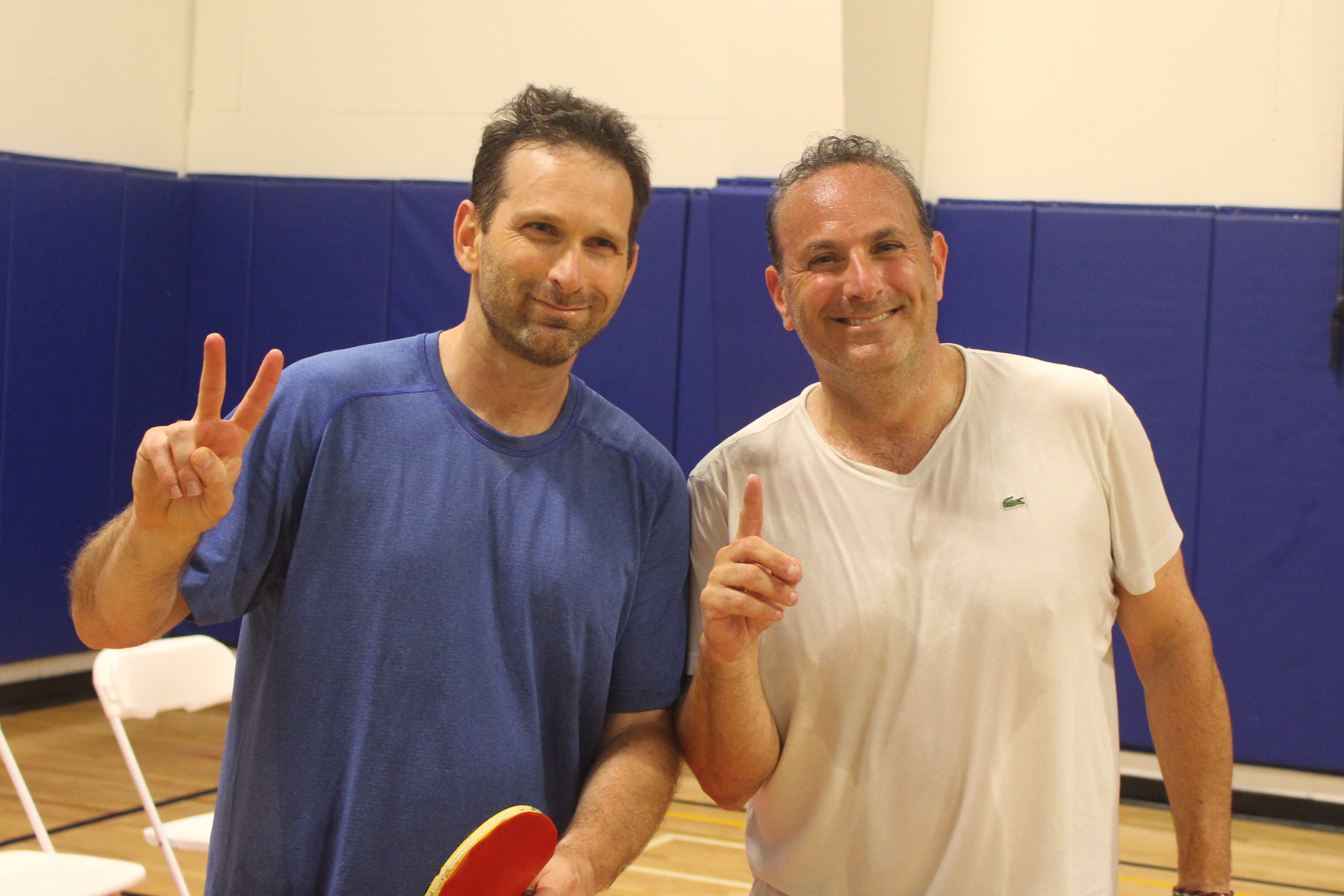 Men's
A Winner: Darren (West)
Runner Up: Lorne (Parkway)
B Winner: Lyle (West)
Runner Up: Eric (Parkway)
Women's
Winner: Tanya (Parkway)
Runner Up: Lisa (Lakeshore)
PICKLEBALL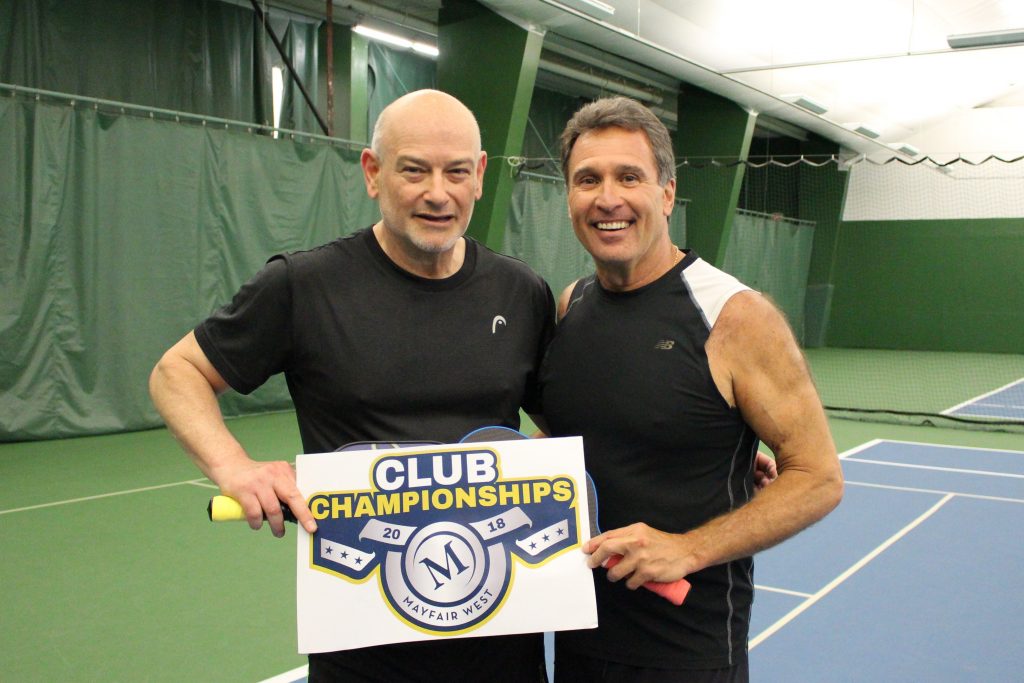 Men's
Winner: Ian & Dave (West)
Runner Up: Darren & Lorne (West)
Mixed
Winner: Dave & Sharona (West)
Runner Up: Mike & Susan (West)
Women's
Winner: Sharona & Susan (Parkway)
Runner Up: Cathy and Sandy (Lakeshore)