In Club and Online Events
Be Social with Us!
Monthly Club Events – Onsite and Online
Enjoy our Social Club. A place where you can connect with Mayfair members and guests! Enjoy playing fun games, learn new skills, take part in interesting conversations, and more!
All card games will be played online using a third-party social platform. This website allows us to invite specific players and see & speak to each other while we play.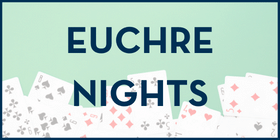 Live in Club Euchre Nights | Mayfair Lakeshore
Wednesday April 5 & 19 | 7:00 p.m. | Bistro
So much fun and great prizes!
All players get 20% off food in the bistro.
Plus – It's Wine Down Wednesday!
Maximum of 24 people
No Charge.
Members and non-members welcome
For more details sbarrett@mayfairclubs.com
Poker Night | Mayfair Lakeshore
Thursday April 13 | 7:00 p.m.
Texas Hold'em Poker Night with over $250 in prizes!
Open to members and non-members
Maximum of 24 players.
NO ENTRY FEE
$25 food & beverage purchase minimum per player
Plus – It's Wine Down Wednesday!
Bring a friend and get $1,000 in Bonus Chips!
For more details sbarrett@mayfairclubs.com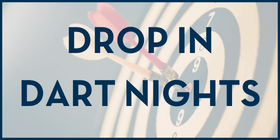 Drop In Dart Nights in Adult Lounge | Mayfair Lakeshore
Thursdays | 7:00 – 9:00 p.m. | March 30, April 6, 13, 20, 27
Come play darts in our NEW Dart area overlooking Squash Courts 1 & 2
Simply show up and play!
For more details sbarrett@mayfairclubs.com
Adult Events | Business or Personal
Ask us about the availability of our different facilities and let us help you organize your gathering of friends, family or associates. Our staff can customize whatever the occasion, whether a calendar event, a business gathering, a personal occasion, celebration or commemoration – if you're bringing people together for a particular purpose, we have the special people and places to host the party.
Whether it's an intimate gathering or a large party, the Bistro can cater to all your needs. We'll take care of making it perfect, so you can bask in the moment!
Kids Events | Birthday Parties
At Mayfair, we know that Birthdays only come around once a year. That's why we go out of our way to make sure that your child's special day is one that will be remembered for years to come. Our fun-loving and helpful staff is always on hand to make sure that everyone at your party has a great time. Exciting, action packed and more fun than you can imagine – there really isn't any party like a Mayfair Birthday Party. Learn more about birthday parties and packages.
Inquiries:
Mayfair Toronto Lakeshore: (416) 466-3777 ext. 2233
Mayfair Toronto Parkway & East: (905) 475-0350 ext. 3251
Mayfair Toronto West: (416) 638-1010 ext. 4226
Club Notifications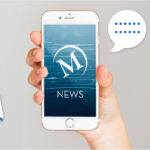 Click here for the latest club notifications!
Stay safe.
Join Mayfair Today