In Club Events
Be Social with Us!
Adult Social Events
---
NEW! ONLINE ADULT SOCIAL CLUB
A place where you can connect with Mayfair members and guests virtually! Enjoy playing fun games, learn new skills, and take part in interesting conversations!
Online Bingo
Online Euchre
Online Poker
Online Book Club
---
THE 2021/22 MAYFAIR TORONTO PRO LEAGUE IS NOW SCHEDULED!
Start Date is Friday November 5, 2021 | Mayfair Lakeshore | Doors Open at 6:00 p.m.
Come watch for FREE the GTA's Top 56 Players battle it out for $15,000
The Mayfair Toronto Pro League (MTPL) is the only Professional Tennis Prize Money League in Canada. It features the GTA's top tennis pros, NCAA & CIS players and the occasional ATP player. Two team matches per day. Doors open at 6:00 pm with 6:30pm and 8:30pm start times. Each team match consists of four lines of doubles. Please note, the safety of our players, sponsors, spectators, and staff are of the utmost importance. The execution of the 2021/22 MTPL will include all appropriate measures and protocols required to ensure that we minimize risk and at the same time ensure everyone enjoys the amazing tennis and sponsor events each week.
Whether you are a player, a spectator, or a sponsor…you will love the Mayfair Toronto Pro League!
2021 Holiday Marketplace – Mayfair Lakeshore &

Online
Wednesday November 24 – Friday November 26 | 8:00 a.m. – 8:00 p.m. each day.
Our annual Holiday Marketplace starts on November 24. Vendors will feature all kinds of wonderful treats including chocolate, jewelry, skin care, floral displays, wonderful artisans, and more! Take part as a vendor on site at Mayfair Lakeshore or online or come shop 'till you drop!
Contact Sandra Barrett at sbarrett@mayfairclubs.com
---
Private Events
Ask us about the availability of our different facilities and let us help you organize your gathering of friends, family or associates. The Bistro staff can customize whatever the occasion, whether a calendar event, a business gathering, a personal occasion, celebration or commemoration – if you're bringing people together for a particular purpose, we have the special people and places to host the party.
Whether it's an intimate gathering or a large party, the Bistro can cater to all your needs. We'll take care of making it perfect, so you can bask in the moment!
Inquiries:
Mayfair Toronto Lakeshore: (416) 466-3777 ext. 2234
Mayfair Toronto Parkway & East: (905) 475-0350 ext. 3251
Mayfair Toronto West: (416) 638-1010 ext. 4226
Club Notifications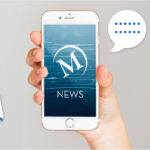 Click here for the latest club notifications!
Stay safe.
Virtual Programs

Join Us Online! Programs and Classes for Adults and Kids. Learn more!
Wellness Spa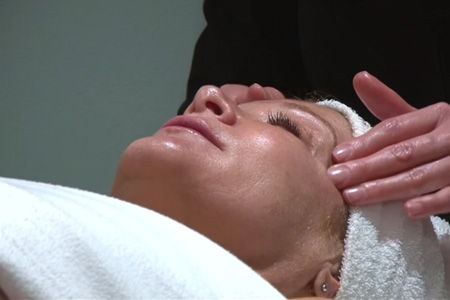 Members, guests and visitors are invited to choose from a wide range of rejuvenating therapeutics and services.
Join Mayfair Today