Sports Clinic
We have an entire team of specialists and experts dedicated to your best health
Sports Clinic
Our team of professionally certified Doctors of Chiropractic, Registered Massage Therapists, and Physiotherapists bring extensive experience and expertise to help you achieve your best total body health.
The Mayfair Sports Clinic provides comprehensive care to Members with specialized sports medicine services offered by qualified wellness professionals. All treatments are part of your overall wellness program, and are customized to meet specific personal needs and goals.
Our Sports Clinics are open to Guests.
Expert Corner: Kathleen Ryan Watson
Read our recent blog post from Kathleen Ryan Watson, registered Athletic Therapist from Mayfair Lakeshore as she explains the benefits of Athletic Therapy.
If you would like to know more about athletic therapy, contact the Lakeshore Sports Clinic and ask to book with Kathleen at lakeshorespa@mayfairclubs.com.
Services:
Athletic Therapy (Lakeshore only)
Chiropractic
Physiotherapy
Massage Therapy
Pediatric Massage Therapy (Lakeshore only)
Acupuncture
Shockwave (Parkway only)
Laser Therapy
Kinesio Taping
Electrical Stimulation
Ultra Sound
Custom Orthotics
Treatments
Sports Injuries
Back, Hip, Neck & Knee Pain
Headache
Strains & Sprains
Range of Motion Limitations
Arthritis
Whiplash
Book Appointments via Email
Health & Safety Policies (Effective March 27, 2023)
Chiropractors, Physiotherapists and Registered Massage Therapists may wear masks during all treatment sessions, but they are not required to do so.
We require all Estheticians to continue to wear masks during all facial treatments.
Clients also may choose to wear a mask during treatments, but they are not required to do so.
All Wellness Spa and Sports Clinic clients will be asked to wash their hands with soap prior to and post service or treatment.
Mayfair Clubs no longer accepts cash for transactions.
Please arrive 10-15 minutes prior to your appointment to allow enough time for the check-in process.
Sports Clinic Patients:
Current fees for all treatments are posted in the Sports Clinic and online.
Mayfair Clubs Sports Clinics are adhering to all guidelines and protocols of the appropriate regulatory bodies and the Ministry of Health.
Spa & Salon Clients:
Current fees for all Wellness Spa services are posted in the Spa and online.
Mayfair Wellness Spas & Sports Clinics adhere to all guidelines and protocols of the appropriate regulatory bodies, local Public Health Units, and the Ministry of Health
Cancellation Policy (24 Hours Notice)
Mayfair Clubs asks that if you are not feeling well, please reschedule your appointment to a later date. To cancel and/or reschedule your appointment our facilities require 24 hours' notice. Appointments canceled with less than 24-hour notice will be charged the full-service fee amount.
Important Notice for Patrons:
We do not require you to have a letter of referral to be seen by one of our wellness practitioners. However, your insurance company may require one if you wish for the cost of your treatment to be covered by your personal health plan. We will provide you with a receipt to submit to your insurance company for coverage, as determined by your personal health plan. We do not submit any claims on your behalf, so all treatments must be paid for in full. Cancellations must be made at least 24 hours before the scheduled appointment. The Mayfair Wellness Clinics also offer our certified team providing the following personal esthetic services.
Please Select Location Below:
Sports Clinic Hours
Toronto Parkway
(905) 475-6045
Monday – Friday 10:00am-6:00pm
Weekends: Closed
Toronto Lakeshore
(416) 466-3704

Monday – Friday: 7:00am – 7:00pm
Saturday: 9:00am – 3:00pm
Toronto West
(416) 638-1010

Tuesday & Thursday: 12:30pm – 6:30pm
Wednesday: 9:30am – 12:30pm
Friday 1:30pm – 4:30pm
8:30am – 9:30am Tuesday/Thursday per request.
Club Notifications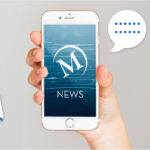 Click here for the latest club notifications!
Stay safe.
Join Mayfair Today
Learn More about Sports Clinic