Mayfair Fitness & Personal Training
Expert Facilities. Professional Results.
Group Fitness and Personal Training
Mayfair Clubs build their group fitness and personal training programs based on a balanced, whole body approach to health and fitness. Our Programs provide exercise variations for everyone – whatever the sport or activity.
We have Group Fitness, Signature Fitness Programs, Personal Training, and large fitness facilities with all of the latest cardio equipment and weight machines. We also have an extensive selection of free weights, punching bags and mats and our members never have to wait in line!
We also have a team of highly trained Personal Trainers to help develop wellness programs specialized for each member based on our customized health and wellness assessment. Whether you're a beginner or training for a particular sport or returning to the field of play – there's a Mayfair Fitness Program for you.
Click the links to learn more about our offerings:
Club Notifications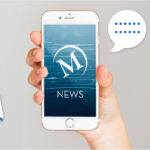 Click here for the latest club notifications!
Stay safe.
Join Mayfair Today