Multi-Gym
We have both structured and unstructured play options for basketball, hockey, volleyball, and more!
Multi-Gym Sports at Mayfair Clubs
Mayfair Multi-Gym programming is about your best pick-up games ever, played each day by all ages in a supervised environment.
Multi-Gym Schedules

Lakeshore Schedule

Parkway Schedule

West Schedule
Club Notifications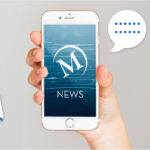 Click here for the latest club notifications!
Stay safe.
Virtual Programs

Join Us Online! Programs and Classes for Adults and Kids. Learn more!
Join Mayfair Today
Learn More about Multi-Gym