Kids Programs
Clinics
Outdoor Pickleball (Lakeshore only) – June 15th – June 29th
Intro to Pickleball for Kids aged 5 – 12

90 minute Outdoor Clinics
Days offered: Tuesdays and Thursdays
Time: 4:30pm – 6:00pm
Costs:

Member Price: 1 day: $39 / 2 days: $72
Non Member Price: 1 day: $49 / 2 days: $90

Download and complete our registration form or contact Sandra at sbarrett@mayfairclubs.com for more details.
Camps
After Camp Outdoor Pickleball (2:30pm – 4:00pm)
Club Notifications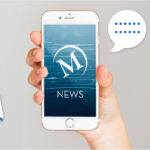 Click here for the latest club notifications!
Stay safe.
Virtual Programs

Join Us Online! Programs and Classes for Adults and Kids. Learn more!
Join Mayfair Today
Learn More about Kids Programs