Kids Programs (Lakeshore Only)
Clinics
Kids Pickleball
10 Sessions | Thursdays | 4:30pm – 5:30pm or 5:45pm – 6:45pm
Introduce your kids to the fastest growing sport in North America. Available for 7-10 year olds, our program will take kids from beginner level players to junior intermediate players. These lessons will also help to improve hand-eye coordination and gross motor skills.
Pricing:
Member: $260
Non-Member: $360
Register for 4:30pm | Register for 5:45pm
Camps
2021/22 Camp details will be posted soon
Cancellation Policy
If you cancel or withdraw from any Pickleball program, round robin, tournament or lesson within 2 days of the start date you will be charged the full entry fee.
Welcome Mark Gottfried
New Pickleball Pro
Mark is an accomplished pickleball player, recently medaling in Open Men's Doubles. He is also a talented coach and passionate about the sport. His recent appointment as tour manager of the Canadian Pickleball Series, makes him a great asset to our members and our Club!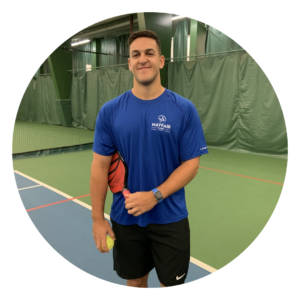 Club Notifications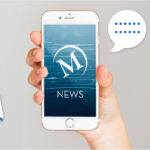 Click here for the latest club notifications!
Stay safe.
Virtual Programs

Join Us Online! Programs and Classes for Adults and Kids. Learn more!
Join Mayfair Today
Learn More about Kids Programs