Sports Camps for Active Kids
Holiday, March Break, PA, and Summer Break Camps
Camps 2021/2022
We offer a variety of camps for all school breaks including PA Days, Winter Holiday, March Break and Summer. However, our offerings have changed due to COVID. Please visit this page regularly as our program offerings will change.
COVID Policies:
We will be running March Break camps if allowed by the Provincial Government guidelines. Our camp capacities have been reduced and campers will be bubbled with their Coaches and Instructors. The mandatory wearing of masks at all times will be strictly enforced.
PLEASE NOTE: If we are unable to run our onsite camps due to restrictions with COVID, we will refund participants 100% of the cost. The safety of our staff and campers is our top priority.
Onsite March Break & Passover Camps:
Dates:
Week 1: March 15 – March 19 (West only)
Week 2: March 29 – April 2 (West only)
Week 3: April 12 – April 16 (All clubs)
Tennis
Visit our Tennis department page for Tennis Camp information.
Squash
Visit our Squash department page for Squash Camp information.
Holiday
Creative Holiday Camp – Lakeshore Only
Golf
Golf Holiday Camp – Lakeshore Only
Basketball
Splash and Laugh
Online (Open to all Members & Guests):
We have several online options available. Learn more about our online offerings.
---
Want more information?
Contact your nearest location for details:
Mayfair Lakeshore: (416) 466-3777
Mayfair West: (416) 638-1010
Mayfair Parkway: (905) 475-0350
Club Notifications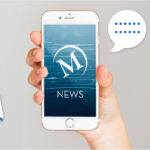 Click here for the latest club notifications!
Stay safe.
Virtual Programs

Join Us Online! Programs and Classes for Adults and Kids. Learn more!
Join Mayfair Today
Learn More about Kid's Camps