Youth Tennis
Mayfair Clubs offers the leading youth tennis program in Ontario
Our Toronto Tennis Programs
Mayfair Clubs' Junior Tennis program is one of the largest and most efficiently organized programs, nationwide.
Mayfair Clubs is committed to offering a comprehensive junior tennis programs. Junior development takes time and commitment. Each stage builds on athletic abilities and tennis specific skills. As they develop, junior players will be integrated into recreational club programming including house leagues and club ladders. Whether your child is simply interested in learning a new sport and developing their athletic abilities or they have a passion for competition, Mayfair Clubs will provide the development and training they need to achieve success in tennis. We offer:
Kids Tennis – All Clubs
If your child is just getting started in the game, consider our Kids Tennis programs available at any Mayfair Clubs location. We have group tennis lessons for children of all ages.
Junior Tennis Clinics – All Clubs
Junior Tennis clinics are available for all ages and levels of play. Level of play is determined in a complimentary assessment, after which junior players are grouped according to compatible playing levels. Mixers, Inter-Club Play and Clinics are offered for junior players during weekends, after school, March Break and summer camp sessions.
Registration Open for Fall Junior Tennis at Mayfair West
Member registration begins June 30th for the Fall session Mayfair West Junior Tennis program. We offer small-group training for ages 4-16 and all levels from beginner to advanced. Classes run from September 9th to December 18th and are offered after school and on weekends. For more information, please contact Josh Weissman at jweissman@mayfairclubs.com or call 416-638-1010 ext. 4245.
After School Tennis and Squash Program at Mayfair Lakeshore
Mayfair Clubs After School Tennis and Squash Program will give your child the opportunity to learn the fundamentals of the game of tennis, squash and participate in a variety of different sports, while having fun and making new friends. This program is open to children in senior kindergarten through to grade 8 and runs until 6pm each day. We can pick up your child from Morse Street School and walk them to Mayfair Lakeshore.
Junior Tennis Matchplay at Mayfair East
Junior Tennis Matchplay is a NEW tennis program that provides participants with the opportunity to combine practice and play, while focusing on skill development. Matches are played using the Kid's Tennis format, which includes appropriate equipment (based on age and skill level) with corresponding court sizes. Players are placed in groups in a manner that ensures the players are of similar strength and the format ensures that players play points/matches against others of similar ability.
Download Registration Form
---
Tennis Schedules

Lakeshore Schedule

Parkway & East Schedule

West Schedule
Club Notifications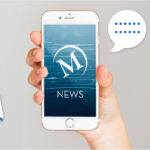 Click here for the latest club notifications!
Stay safe.
Adult Virtual Programs

Join Us Online! Social Events & Programs for Adults. Learn more!
Join Mayfair Today