Mayfair Swimming
Enjoy your aquatic exercise in our indoor, heated, salt water swimming pools!
Swimming at Mayfair Clubs
Enjoy your aquatic exercise in one of our three, indoor, heated, multi-lane salt water swimming pools. We offer the following swim programs for adults and kids:
Adult Programs:
Kids Programs:
Lifesaving Society Swim Lessons
Swim Team
Day Camps
Aqua Mermaid Classes
Visit the adult and kids pages to learn more!
Report Cards Now Online
Check your Swimmers Progress using your Member/Guest ID. With online report cards you receive a number of benefits:
Convenience – view your child's report at any time.
Progress – see your child's progress as they complete each level.
Record of progressive report – both instructors and parents will always have a record of your child's progressive report.
Reports are published online where they can be viewed anytime, and can't be misplaced.
Click the links below to access:
http://swimgen.net/search/mayfairwest
http://swimgen.net/search/mayfairlakeshore
http://swimgen.net/search/mayfairparkway
---
COVID Update on Reopening:
In consultation with Public Health and the Lifesaving Society, Mayfair Clubs swimming pools are reopening. Please review the details below as our regular programming and policies have changed.
Opening Dates:
Lakeshore: June 29, 2020
West: July 6, 2020 (Small kids pool now open)
Parkway: July 6, 2020
What Programs are Available:
Family Swim
Lane Swim
Swim Lessons
Aquafit
New Health and Safety Policies:
All swimmers must have active Mayfair Clubs Memberships.
All Lane Swimmers and Family Swimmers must reserve a time slot by calling the Front Desk to use the pool. We are not currently allowing drop-ins.
Pool Schedules are posted online for Lane and Family Swimming times:
No towels or equipment will be provided. Please bring your own.
Swimmers must follow all new swim policies as well as deck and change room signage.
---
SWIM SCHEDULES

Lakeshore Schedule

Parkway Schedule

West Schedule
Club Notifications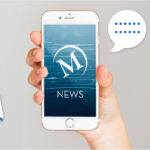 Click here for the latest club notifications!
Stay safe.
Virtual Programs

Join Us Online! Programs and Classes for Adults and Kids. Learn more!
Join Mayfair Today
Learn More about Swimming