Adult Swimming Programs
An excellent, full body aerobic exercise
Adult Programs
We offer a variety of specialized aquatics programs that are tailored to your needs regardless of age or level.
Aquafit
Aquafit is a relaxing, social, safe, and emotionally gratifying class. Through the use of the magical properties of water, participants are able to challenge their nervous and respiratory systems. By gaining control of balance, agility, coordination and endurance – in water, you become better suited to the challenges of everyday life. Water resistance is the ideal work environment for strength training. The water's buoyancy reduces the joint impact. Using the water's resistance rather than equipment, the body receives an all over workout while concentrating on isolated and/or corresponding muscles groups.
Swim Clinics at Lakeshore
Our Swim Clinics are beneficial for intermediate and advanced swimmers. Our qualified instructors will aid in stroke improvement techniques, which can increase endurance and overall performance. We offer clinics for front crawl, back stroke, breast stroke and more!
For more information or to register, contact lakeshoreaquatics@mayfairclubs.com
Adult Fitness Swim
The Adult Fitness swim program is for individuals seeking an alternative to conventional fitness. The program is designed to enhance competitive swimming abilities, improve swim stroke, technique and personal fitness. With proper training, you will build up endurance so you can swim continuously without stopping. You will also improve swim strokes and breathing through drills.
Beginner to intermediate swimmers welcome!
For more information or to register, contact parkwayaquatics@mayfairclubs.com or westaquatics@mayfairclubs.com.


Save
Club Notifications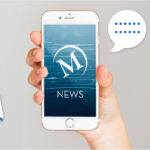 Click here for the latest club notifications!
Stay safe.
Adult Virtual Programs

Join Us Online! Social Events & Programs for Adults. Learn more!
Join Mayfair Today
Learn More about Swimming