Parkway Adult Swim Programs
Adult Swim Programming
We offer a variety of specialized aquatics programs that are tailored to your needs regardless of age or level. All of our adult programs are run by Lifesaving Society certified instructors.
New Family Change Room Now Open
We are excited to announce that our brand new 890 square foot Family Changeroom is now open. This amenity features:
6 private shower stalls
2 bathrooms, including one with a child-sized toilet
8 private changing stalls
Lockers
Infant change table
In addition, this upgrade also includes a new wheelchair accessible & universal washroom/changeroom.
Aquafit | Included in Membership
Aquafit is a relaxing, social, safe, and emotionally gratifying class. Through the use of the magical properties of water, participants are able to challenge their nervous and respiratory systems. By gaining control of balance, agility, coordination and endurance – in water, you become better suited to the challenges of everyday life. Water resistance is the ideal work environment for strength training. The water's buoyancy reduces the joint impact. Using the water's resistance rather than equipment, the body receives an all over workout while concentrating on isolated and/or corresponding muscles groups. Find the class schedule here.
Parkway Master Swim 18+
Age 18 years +
Pricing
Member: $290
Non-Member: $380
This program is focused on developing strong and competitive stroke techniques. Classes will improve endurance and cardiovascular health, and are great for those looking to cross-train for another sport. Open to swimmers of all levels, from swimming for general health and enjoyment, to competition at local, national and international levels.
Session Enrolment Dates
| Session | Date | |
| --- | --- | --- |
| Winter 2024 | Jan – March | Register (Wed | 1hour) |
For more information, please contact Michael at parkwayaquatics@mayfairclubs.com
Parkway Adult Swim Program (Members Only) – Ages 18+
Private Lesson – Member: $475
Semi-Private Lesson – $325
This one-on-one program is for swimmers of all levels. The focus of this program is to improve swim strokes and technique, based on the needs of the student.
Timeslots are first come, first serve. For more information or to register, please contact Aquatics Manager at 905.475.0350 ext. 3267 or at parkwayaquatics@mayfairclubs.com.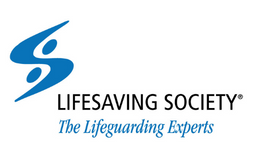 Mayfair Clubs is an affiliate member of the Lifesaving Society of Ontario. Our Swim Instructors are certified through the Lifesaving Society of Ontario and our programming is based on the Swim For Life® modules from the Lifesaving Society.
Club Notifications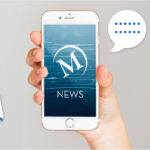 Click here for the latest club notifications!
Stay safe.
Join Mayfair Today
Learn More about Parkway Adult Swim Programs