Kids Swimming Lessons
Choose from swim lessons, specialized classes, and fun swim team programs!
Kids Swim Lessons and Programs
We offer a variety of kids programs for kids aged 4 months and up at all skill levels. We offer private, semi-private, and group lessons (ratio 3:1) in our warm, saltwater pools.
All of our instructors are certified through the Lifesaving Society. Lessons run within 4 sessions per year, with 9 classes offered per session.
Lifesaving Society Swimming Lessons
We run Lifesaving Society programming including a swim for life program, which stresses lots of in-water practice to develop solid swimming strokes and skills in a fun learning environment. Our qualified staff incorporates valuable Water Smart education that will last a lifetime.
There are 5 modules in the Lifesaving Society Swim for Life® program:
Parent and Tot 1, 2, 3 (for parents and children up to 3 years of age) – 30 minutes
Preschool 1-5 (for children 3-5 years) – 30 minutes
Swimmer 1-6 (for children 5 years and older) – 45 minutes
Emergency First Aid
Rookie, Ranger, Star Class, Bronze Star, Bronze Medallion, Bronze Cross (see descriptions below)
Swimming Lessons Schedules
Lessons run once a week for a period of 9 weeks plus 1 make-up class
Monday – Friday 4:00pm -8:00pm
Saturday & Sunday 9:00-6:00pm
Choose either 30 minute class or 45 minute class
Classes are offered to kids ages 4 months and up
We have four seasonal sessions: Fall, Winter, Spring and Summer, for participants of all ages.
We offer online report cards so that parents can track the progress of their child's swim journey.
More Information:
For more information or to register, contact:
Quick Links
Frequently Asked Questions | Program Disclaimers & Policies
Click Below for Swim Programs by Location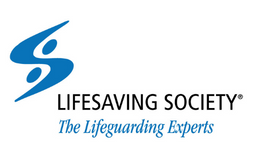 Mayfair Clubs is an affiliate member of the Lifesaving Society of Ontario. Our Swim Instructors are certified through the Lifesaving Society of Ontario and our programming is based on the Swim For Life® modules from the Lifesaving Society.
Club Notifications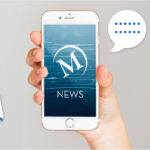 Click here for the latest club notifications!
Stay safe.
Join Mayfair Today
Learn More about Kids Swim Lessons