NEW! Select the location from the drop down menu to find more details on our Pickleball Programs and Lessons at each Club.
Our Pickleball Coaching Team
Mayfair Clubs is proud to feature National Coaching Certified Pickleball Pros across all locations. The National Coaches Certification Program (NCCP) is the cornerstone of coaching education in Canada and ensures our pros have the skills and experience required to develop your pickleball game.
In addition to that, we also have event partnerships with Nike Pickleball Camps & Head Pickleball.
Whether you want to play recreationally or improve your competitive edge, our customized lessons and clinics will focus on skill development, stroke execution and match play strategies, in a fun and supportive atmosphere.
Visit Lessons & Clinics for more information
Join Our Inner Pickleball Circle
If you'd like to be the first to know about everything Pickleball at Mayfair – join our exclusive mailing list!
Determine Your Pickleball Rating
To ensure you register for the correct level for lessons, clinics, round robins, and leagues visit Pickleball Self Rating:
These links will help to explain what is required at each skill level and what you need to work on to improve as a player.
Pickleball Pricing
Please see our Pickleball price list.
Non Member Access
For all clinics, round robins and special events, non-members must be guests of an active Mayfair Clubs member to take part.
Cancellation Policy
If you cancel or withdraw from any Pickleball program, round robin, tournament or lesson within 2 days of the start date you will be charged the full entry fee.
Club Notifications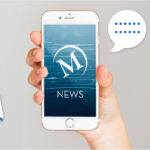 Click here for the latest club notifications!
Stay safe.
Join Mayfair Today
Learn More about Lessons & Clinics