Child Care
Each of our Clubs have fully staffed Kidspace facilities
Day Care During Workout
Mayfair Clubs facilities offers premium health and recreation programs for the whole family. Our stress-free child care service lets parents feel comfortable leaving their children in our day care during their workout. Mom and Dad can feel secure in the knowledge their children are also enjoying their time at the gym.
Special Events
Holiday Drop and Shop
December 8 |  6pm – 9 pm | Cost is $25.00 per Child
This holiday season, give yourself the gift of stress-free shopping while we take care of your little ones at our Holiday Drop and Shop event. Enjoy a guilt-free spree through the festive aisles, knowing your kids are in safe hands. Our skilled and cheerful staff will keep the holiday spirit alive with fun activities, games, and seasonal crafts to keep your little elves entertained. Meanwhile, you can explore the stores, find the perfect gifts, and soak in the joyful atmosphere without the hustle and bustle of parenting duties. Email Darlene at dholland@mayfairclubs.com to book.
Gingerbread Workshop with Mayfair Member Pam Sweets!
Hosted at Mayfair Lakeshore
Decorate and take home your very own Holiday Gingerbread House
Choose from two event dates:

December 2 at 1:30pm
December 3 at 1:30pm

Sessions are 60 – 90 minutes each
Max 8 families per time slot
$59 per family | One Gingerbread House per family and hot chocolate for all participants
Register by emailing Sandra Barrett at sbarrett@mayfairclubs.com
Host Your Next Birthday Party at Mayfair Clubs
At Mayfair, we know that Birthdays only come around once a year. That's why we go out of our way to make sure that your child's special day is one that will be remembered for years to come. Our fun-loving and helpful staff is always on hand to make sure that everyone at your party has a great time. Exciting, action packed and more fun than you can imagine – there really isn't any party like a Mayfair Birthday Party. Learn more.
Kidspace Policies
We are only taking between 1-3 hours maximum bookings
Kids must bring their own food and/or snacks
Hours
Lakeshore Kidspace
(Hosted on Squash Court #4)
Mon, Wed & Fri –  9:00am-1:00pm
Mon & Wed – 4:00pm-7:00pm
Sat & Sun – 9:00am-4:00pm
Email dholland@mayfairclubs.com to book.
Parkway Kidspace

West Kidspace
Club Notifications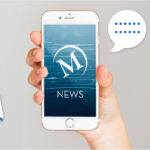 Click here for the latest club notifications!
Stay safe.
Join Mayfair Today
Learn More about Child Care