Child Care
Each of our Clubs have fully staffed Kidspace facilities
Day Care During Workout
Mayfair Clubs facilities offers premium health and recreation programs for the whole family. Our stress-free child care service lets parents feel comfortable leaving their children in our day care during their workout. Mom and Dad can feel secure in the knowledge their children are also enjoying their time at the gym.
Special Events
Host Your Next Birthday Party at Mayfair Clubs
At Mayfair, we know that Birthdays only come around once a year. That's why we go out of our way to make sure that your child's special day is one that will be remembered for years to come. Our fun-loving and helpful staff is always on hand to make sure that everyone at your party has a great time. Exciting, action packed and more fun than you can imagine – there really isn't any party like a Mayfair Birthday Party. Learn more.
Parents Date Night (Lakeshore)
Friday Night | February 10 | 6pm – 9pm
Leave Your Kids with Us and Enjoy a Kid Free Evening! Kids will be entertained with dinner in the Bistro, sports games, activities & more!
$25+tax per child. Pricing includes dinner. Ages 4 years & up.
Email dholland@mayfairclubs.com to book.
Kids Movie Nights (Lakeshore)
February 25 – Movie: Good Boy
Kids aged 3 years and up will have a blast watching movies with their friends. Drink and popcorn snacks included in price. Starts at 6pm – 8pm.
Speak to Front Desk to book or email dholland@mayfairclubs.com to book.
Kidspace Policies
Parents must book a reservation in advance via the Front Desk
We are only taking between 1-3 hours maximum bookings
Kids must bring their own food and/or snacks
Hours
Lakeshore Kidspace
Monday, Wed & Fri
9am-1pm
Monday, Tuesday & Thursday
4pm-7pm
Saturday
8:30am-4pm
Sunday
9:am-4pm
Email dholland@mayfairclubs.com to book.
Parkway Kidspace

West Kidspace
Saturday & Sunday
9:30am – 12:30pm
Email westkidspace@mayfairclubs.com to book.
Club Notifications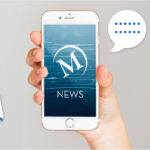 Click here for the latest club notifications!
Stay safe.
Join Mayfair Today
Learn More about Child Care