Sports Camps for Toronto Kids
Holiday, March Break, PA, and Summer Break Camps
Registration Now Open | PA Day & Summer Camps
NEW High Performance Fitness Camp offered this summer (Lakeshore)
We offer full week and full day Multisport, Swim, Tennis and Squash Camps for Kids aged 3-17 years.
Full day and morning half day camps include hot lunch in our Bistro.
We have three locations – West (North York), Parkway (Markham) and Lakeshore (Leslieville, Studio District, Downtown East).
Click Below for Location:
Club Notifications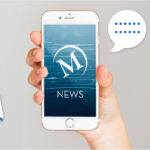 Click here for the latest club notifications!
Stay safe.
Join Mayfair Today
Learn More about Kids Camps