Sports Camps for Toronto Kids
Holiday, March Break, PA, and Summer Break Camps
Registration Now Open 
We offer full week and full day Multisport, Swim, Tennis and Squash Camps for Kids aged 2-17 years.
Full day and morning half day camps include hot lunch in our Bistro.
We have three locations – West (North York), Parkway (Markham) and Lakeshore (Leslieville, Studio District, Downtown East).
Need gear? Check out our Sports Shops for kid sized racquets, swim googles, swim suits and more!
Click Below for Location:
Club Notifications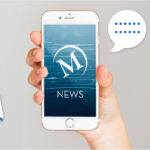 Click here for the latest club notifications!
Stay safe.
Join Mayfair Today
Learn More about Kids Camps