Frequently Asked Questions
Frequently Asked Questions 
What are your camp waivers and disclaimers?
All of our camp waivers and disclaimers can be found on our website.
What have you done to ensure a safe space? 
Our top priority has always been to ensure a safe environment for our families and participants in our kids programs. While the current health crisis has presented new challenges for us, we have adapted our programming & policies to reflect the realities of the situation. You can read about all of our policies in detail on our Club Notification page.
What should I send my child with every day? 
Every day, we ask that parents and guardians send with their child the following: 
Hat 
Suntan lotion (Summer Camp only) 
Masks (send 2 per day)  
Morning Snack – NO NUTS 
Afternoon Snack – NO NUTS 
Water bottle, filled 
Running shoes (wearing) 
Athletic attire (wearing) with change of clothes 
Your own racquet for tennis and squash 
Please note: You do not need to send lunch as it is provided for our Sports Camps participants. Lunch is not provided for half day afternoon sessions.
Please note:
Dedicated sanitized sports equipment will be provided for other sports for the duration of the program where applicable.
Does my child need to wear a mask? 
As safety is our primary concern, we require our campers ages 4+ to wear masks both indoors and outside. Please pack your camper extra masks and a carrying case to safely store used ones. 
What if a participant or staff does not pass the daily COVID-19 health screening?  
Mayfair Clubs will be notified daily (via the online screening questionnaire) whether a camper or staff have passed the health screening. If a camper or staff does not pass the health screening, they should not proceed to camp. They will be contacted by our office during that day and will be able to return to camp when cleared, in accordance with public health.  
What if a participant or Instructor tests positive for COVID? 
If a participant tests positive for COVID during one of our sessions, all participants within the session group or with close contact to the positive individual, will need to self-isolate for 14 days, follow public health guidelines and provide proof of a negative test result to return to camp. We will not be issuing refunds or credits in this scenario. 
Are your staff members vaccinated? 
Yes. We are a mandatory COVID19 Vaccination facility. Our staff and all members and guests entering our facilities must provide proof of vaccination status.
What is your Cancellation Policy? 
Mayfair Clubs reserves the right to cancel any session on any given date and time for situations outside of Mayfair Clubs control. Should this occur, all registrants will receive a credit for a future lesson(s). If Mayfair Clubs cancels the program, a full refund will be issued prior to program start date. If program has begun, a refund will be issued for the unused portion of the program.  
If you cancel your registration within the 7 day window prior to the start date, you will forfeit 100% of your payment. 
---
Want more information?
Contact your nearest location for details:
Mayfair Lakeshore: (416) 466-3777
Mayfair West: (416) 638-1010
Mayfair Parkway: (905) 475-0350
Club Notifications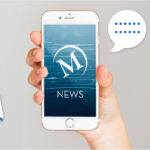 Click here for the latest club notifications!
Stay safe.
Join Mayfair Today
Learn More about Frequently Asked Questions