Frequently Asked Questions
Frequently Asked Questions
What are your camp waivers and disclaimers?
All of our camp waivers and disclaimers can be found on our website.
What have you done to ensure a safe space?
Our top priority has always been to ensure a safe environment for our families and participants in our kids programs. You can read about all of our policies in detail on our Club Notification page.
What should I send my child with every day?
Every day, we ask that parents and guardians send with their child the following:
Hat
Suntan lotion (Summer Camp only)
Morning Snack – NO NUTS
Afternoon Snack – NO NUTS
Water bottle, filled
Running shoes (wearing)
Athletic attire (wearing) with change of clothes
Your own racquet for tennis and squash
Please note: You do not need to send lunch as it is provided for our Sports Camps participants. Lunch is not provided for half day afternoon sessions.
Does my child need to wear a mask?
As safety is our primary concern, we recommend but do not enforce our campers ages 4+ to wear masks indoors.
What if a participant or Instructor tests positive for COVID?
Please review our COVID19 Response Plan on our Club Notifications page for our guidelines.
Are your staff members vaccinated?
Yes. Our staff are required to provide proof of COVID19 vaccination.
What is your Cancellation Policy?
Mayfair Clubs reserves the right to cancel any program on any given date and time for situations outside of Mayfair Clubs control. Should this occur, all registrants will receive a credit for a future program. If the program has begun, a credit will be issued for the unused portion of the program. Cancellation requests received more than 7 days prior to the beginning of the program will be issued a credit for a future program. No credits will be issued for cancellation requests received less than 7 days prior to the beginning of the program.
---
Want more information?
Contact your nearest location for details:
Mayfair Lakeshore: (416) 466-3777
Mayfair West: (416) 638-1010
Mayfair Parkway: (905) 475-0350
Club Notifications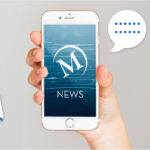 Click here for the latest club notifications!
Stay safe.
Join Mayfair Today