Frequently Asked Questions
Frequently Asked Questions
What are your camp waivers and disclaimers?
All of our camp waivers and disclaimers can be found on our website.
How does drop off work?
We have plenty of complimentary parking at all our Clubs that you can use at Drop-off.
Drop-off starts at 9:00am. The sign-in area will be in the lobby with signage indicating camp types.
Parents MUST accompany their kids to the sign-in area to complete the sign-in process.
Camp ends at 4:00pm sharp & pick-up will be in the same spot as drop-off. If someone different is picking up a child than who dropped them off, counselors need to be informed at drop-off and they must be prepared to show ID.
On rainy days, please come into the club and a team leader will direct you to the sign-in area.
For individuals who are attending half-day – PM, a camp counselor will greet you at the front entrance at 1:00pm for pick-up/drop-off.
A hot lunch is provided for all campers from our Bistro. Orders will be taken during check-in each morning.
Parents are also welcome to enjoy our bistros and complimentary WIFI if they'd like to work onsite while their kids are at camp.
What should I send my child with every day?
Every day, we ask that parents and guardians send with their child the following:
Hat
Suntan lotion (Summer Camp only)
Morning snack – NO NUTS
Afternoon snack – NO NUTS
Water bottle, refillable
Running shoes (wearing)
Athletic attire (wearing) with change of clothes
Bathing suit (Towels are provided)
Swim goggles
Your own racquet for tennis and squash (we sell kid sized ones in our Sports Shop)
Extra clothes for kids younger than 5 years
Lifejackets are provided for those who do not pass the swim test
Please note: You do not need to send lunch as it is provided for all full day and half day morning camp participants. Lunch is not provided for half day afternoon camp participants. Campers with dietary restrictions are asked to send an email to the Camp Contact for a separate menu (vegan/vegetarian/gluten-free/lactose-free etc.)
Cell Phones:
We would prefer that cell phones not be brought to camp; however, we also understand that they can be an important communication tool for you and your child. Please remind your child that cell phones are not to be used during camp program time and that we reserve the right to confiscate a cell phone for the remainder of the day if its use is distracting or disruptive.
Need Gear?
Need gear? Check out our Sports Shops for kid sized racquets, swim googles, swim suits and more!
What is your Cancellation Policy?
Mayfair Clubs requires a minimum of seven (7) days written notice from a registrant looking to cancel an event and/or activity. Cancellation requests received more than 7 days prior to the beginning of the program will be issued a credit for a future program. No credits will be issued for cancellation requests for any reason received less than 7 days prior to the beginning of the program.
Mayfair Clubs reserves the right to cancel any program on any given date and time for situations outside of Mayfair Clubs control. Should this occur, all registrants will receive a credit for a future program. If the program has begun, a credit will be issued for the unused portion of the program.
Written notice of cancellations can be sent to the Club Manager of the location of your programming. Visit our website for contact details.
---
Want more information?
Contact your nearest location for details:
Mayfair Lakeshore: (416) 466-3777
Mayfair West: (416) 638-1010
Mayfair Parkway: (905) 475-0350
Club Notifications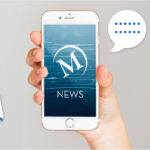 Click here for the latest club notifications!
Stay safe.
Join Mayfair Today