Group Fitness
Expert Facilities. Professional Results.
Group Fitness
We have a group fitness program for everyone, from cycling to bootcamp to pilates.
You get to Experience it all.
The virtual class schedule can be found by selecting our EAST location from the drop down menu. Join us online for some LIVE and ON DEMAND fitness classes offered by our certified instructors. Virtual classes are accessed via the member app.
Club Notifications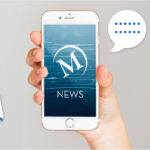 Click here for the latest club notifications!
Stay safe.
Adult Virtual Programs

Join Us Online! Social Events & Programs for Adults. Learn more!
Join Mayfair Today