Kids Swimming Camps
Let us teach your kids to swim in a fun and social environment!
Splash and Laugh Swim Camp
Fill your child's days with engaging activities! Your child will learn how to swim and strengthen their swimming skills with certified instructors, in a fun and motivating environment.
We Offer:
Structured swim programs
Recreational activities
Lunch with full-day enrollment
Extended care hours for additional cost
Swim Camp Brochures

Splash and Laugh Camp Brochure Mayfair Toronto Lakeshore
Save
Save
Save
Save
SWIM SCHEDULES

Lakeshore Schedule

Parkway Schedule

West Schedule
Club Notifications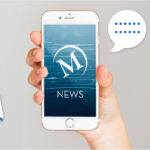 Click here for the latest club notifications!
Stay safe.
Virtual Programs

Join Us Online! Programs and Classes for Adults and Kids. Learn more!
Join Mayfair Today
Learn More about Swimming