Mayfair Tennis
The Recognized Leader in Tennis
Tennis at Mayfair
We have a singular passion for the game. That's one of the reasons why Mayfair Tennis is a recognized Ontario leader in tennis development and at the forefront of Toronto tennis.
In addition to our modern, air conditioned indoor tennis courts, outstanding coaches and custom programs, we're especially proud of our ability to integrate any player into their own level of play – whether for fun, fitness or to move up the competitive ladder. We got your game!
Meet other players who match your level of play at our Club Mixers. Mayfair Tennis has a variety of singles and doubles mixers. Each mixer is supervised by a Club Professional to help you improve your game in a fun, match-play environment.
Our Tennis Professionals
Mayfair's team of dedicated Tennis Professionals works with your physical skills to develop a program of tennis lessons, designed to help improve your level of play.
Head Tennis Pros

Ken – Director of Tennis, All Mayfair Clubs, Head Tennis Pro, Toronto West
Ken Crosina is a former Provincial singles and doubles champion, a National doubles champion and was ranked as high as number 5 in Canada in singles. After playing for Florida State University on a tennis scholarship, he returned to Canada to coach full time. Having coached for five years at the Toronto Cricket Club, Ken ventured to Oshawa where he was the Tennis Director for 10 years at Oshawa Racquet Club
He was also instrumental in the building of the new Campus Tennis Centre on the grounds of Durham College where he also served as the Tennis Director for 10 years
Ken combines fun, energy, exercise and fundamentals to take your tennis to the next level

Rodrigo – Head Tennis Pro, Toronto Lakeshore
Rodrigo Martin is a Tennis Canada Certified Tennis Professional, who graduated from Winthrop University in South Carolina on a tennis scholarship. Throughout his University career, he regularly competed and was the assistant to the coach of his Division 1 team. After graduation and working the summer season at Mayfair Lakeshore, he left for the Nick Bolletieri Tennis Academy in Florida. Since then, he has worked at various tennis academies in Madrid Spain, was a Head Tennis Professional for nine years in Long Island, New York and worked at the prestigious Gypsy Trail Club.
After returning to Canada, he taught at the Timberlane Athletic Club in Aurora and the York Racquets Club, for six years. Rodrigo joined Mayfair Clubs in 2013, and brings a wealth of knowledge and experience to Mayfair Toronto Lakeshore's Tennis programs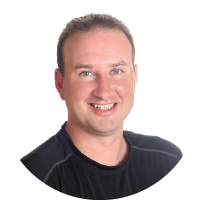 Daniel – Head Tennis Pro, Toronto Parkway
Daniel, a popular coach a Mayfair Parkway, has over 25 years experience in the tennis industry, along with a Club Pro 3 and Coach 1 certification from Tennis Canada. Daniel has held many leadership positions throughout his career, most recently as the Director of Tennis for Fitness Institute and Head Tennis Professional for Goodlife.
Daniel has taken his passion and love of tennis and turned it into a career. He is known for his boisterous and infectious positive attitude for the sport. His approach to coaching is to focus on technical skills and tactical awareness. He prides himself on creating a fun and friendly environment for effective and efficient learning that will keep you coming back to the court for more!
Off the court Daniel keeps up his active lifestyle with his wife and three kids. He spends his free time coaching his son and daughter's soccer teams and just trying to keep up with his toddler at the park.
Daniel is a natural leader and is looking forward to helping to grow the tennis department in conjunction with his and other teams at Mayfair Parkway/East.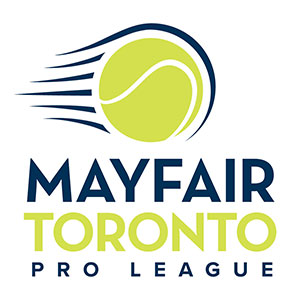 The Mayfair Toronto Pro League showcases the most talented tennis players in the GTA with exciting, live indoor tennis.  2018 MTPL is ready to go! Be a player or a sponsor! Check out the website to learn more!
Join Mayfair Today