Swim Schedules and Policies
Pool Schedules:
Pool Schedules are posted online for Lane and Family Swimming times:
Report Cards Now Online
Convenience – view your child's report at any time.
Progress – see your child's progress as they complete each level.
Record of progressive report – both instructors and parents will always have a record of your child's progressive report.
Reports are published online where they can be viewed anytime, and can't be misplaced.
Health and Safety Policies:
General:
All swimmers must have active Mayfair Clubs Memberships.
Parkway: All Lane and Family Swimmers must reserve their timeslot via the Mayfair Clubs app. Drop-ins are not allowed.
Parkway: Members must check in prior to the beginning of their timeslot through the Mayfair Clubs app.
For those members who have difficulty checking-in via their phones, a kiosk will be available in the Lobby at Parkway.
Pool Schedule is posted online for Lane and Family Swimming times.
Swimmers must follow all deck and changeroom signage.
Lakeshore & West members do not need to pre-book their swim timeslots.
Pool Time Slots (Parkway Only)
Timeslots are exactly one hour.
Timeslots will be staggered to minimize interaction between swimmers in the changerooms and on
the pool deck.
These timeslots include your time to change before and after your swim.
NEW! If you have not occupied your swim lane within 5 minutes of your 30 minute booking, the lane will be opened to walk-ons.
A No Show Fee of $5 will be applied.
Members may reserve a timeslot up to 3 days ahead.
Reservations will open at 8:00am 3 days in advance (ie., booking for Monday opens at 8:00 am
Friday of previous week.)
Members may not reserve more than one timeslot per day.
Members may cancel a timeslot up to 2 hours prior to start time.
Members beginning early or overstaying their timeslot, may have their swimming privileges
suspended or revoked.
Lane Swim:
Swimmers are asked to remain in the center of their lane to assist in maintaining social distancing.
All lane swimmers must be Members and 14 years of age or over.
Family Swim:
One family per lane (maximum of 5 swimmers).
All swimmers, including children, must be Members.
Club Notifications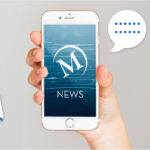 Click here for the latest club notifications!
Stay safe.
Join Mayfair Today
Learn More about Pool Schedule & Policies