Group Fitness
We have a huge variety of group fitness programs to choose from!
Group Fitness
With over 240 Group Fitness and Signature Fitness classes, we offer the best variety of group fitness in the GTA. Not only that – we have the best instructors on our team. Our classes range from spinning, pilates, aerial and athletic yoga, to boot camps and cave man circuits. See the class descriptions below for some of our most popular classes. Be sure to check the schedule to see what is offered at your club!
Virtual Classes
Join us online for some LIVE and ON DEMAND fitness classes offered by our certified instructors. Our virtual class times can be found on our schedule by selecting our EAST location. All virtual classes (live and pre-recorded) must accessed via the member app.
Registration:
Please use your phones for both class registration and check-in.
For those members who may have difficulty using their phones to check-in, a kiosk will be available for use at the following locations:


Lobby at Parkway
Lobby at West
Outside Yoga Studio at Lakeshore

No show fee of $5 per class registration will apply so please be considerate of your class registrations.
Groove
Come sweat it out to the rhythms of Hip Hop, Jazz, Dance, House, and Latin beats. This pulse pounding class will have you moving nonstop.
Hip Hop
A class filled with fun and challenging choreography. You'll learn the latest hip hop dance moves while burning calories during this high intensity and high energy class.
Treadmill Blast
Get the benefits of cardio and muscle conditioning in this 30 minute class that is sure to fly by! The class begins with a combination of interval style running that includes sprints and hill climbs, followed by 30-60 second recovery periods on a treadmill. This class is designed as a cardio intensive cardio burning workout that can benefit anyone, whether you are a beginner or a competitive athlete.
TRX Tabata Bootcamp
If you are looking for a strong challenging workout this one is for you. TRX Tabata Bootcamp is a general Cardio/Strength bootcamp class done in the Tabata format with the TRX strength training system.
Push Workout
This class will PUSH your limits and demand your best, as you're taken through a circuit of high-intensity challenges. Cardio, plyometrics, speed, agility, core, TRX, and weight training are integrated into each class, which means the class is always changing. Register for PUSH today!
Rhythm Ride
Get your body moving with a tailored list of tracks from start to finish. Get ready for a cycle class that gets you riding to the beat of the music! Just ride, this class is all about fun. Register today!
Hatha Yoga
Hatha Yoga is a gentle form of yoga, focused on calming the mind and body. Rooted in posture and breathing techniques, this class will help participants improve flexibility and develop core strength. Register for Hatha Yoga today!
Aerial Yoga
Flexibility, spinal decompression, relief of back pain and improved muscle strength are the goals in this innovative class. Using an apparatus that resembles a hammock and inspiration from Yoga, Pilates, Calisthenics and Aerial Acrobatics, you will have a total-body workout unlike any other. Try something new!
Personal Training
We also have several options for Personal Training if you'd like more individualized support. Check out the Personal Training page on our website for more details.
Fitness Professionals

Al
Group Fitness Director,
All Clubs
Rosie
Group Fitness Coordinator,
All Clubs
Rosie, Assistant Group Fitness Coordinator, All Clubs
Rosie started with Mayfair Clubs over 20 years ago. Over the years, she has evolved from a Fitness Consultant and Personal Trainer to the Director of Children and Adult's Program and Events, and now as Al Greene's side kick, Assistant Group Fitness Coordinator. Rosie's passion for fitness drives her to inspire and motivate others to succeed in their personal fitness goals. "Helping members meet their health fitness goals is very rewarding to me! I like knowing that I contributed in someway to their good health and happiness!"
Club Notifications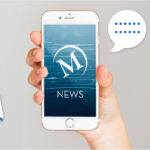 Click here for the latest club notifications!
Stay safe.
Join Mayfair Today
Learn More about Group Fitness