Group Fitness
We have a huge variety of group fitness programs to choose from!
Group Fitness
With over 240 Group Fitness and Signature Fitness classes, we offer the best variety of group fitness in the GTA. Not only that – we have the best instructors on our team. Our classes range from spinning, pilates, aerial and athletic yoga, to boot camps and cave man circuits. See the class descriptions below for some of our most popular classes. Be sure to check the schedule to see what is offered at your club!
Virtual Classes
Join us online for some LIVE and ON DEMAND fitness classes offered by our certified instructors. Our virtual class times can be found on our schedule by selecting our EAST location. All virtual classes (live and pre-recorded) must accessed via the member app.
Registration:
Please use your phones for both class registration and check-in.
For those members who may have difficulty using their phones to check-in, a kiosk will be available for use at the following locations:


Lobby at Parkway
Lobby at West
Outside Yoga Studio at Lakeshore

No show fee of $5 per class registration will apply so please be considerate of your class registrations.
Spartan Workout
Spartan Workout is a garage style workout that focuses on Functional Movement patterns. This class is strength/cardio-based program featuring plyometrics, body weight work and compound functional movements to help create strength and mobility Through multiple joint ranges.
Dance Party
Dance is an easy 'follow the leader' movement class designed to channel your inner dancer. The class starts with a series of individually taught steps, which are later used to form a choreographed routine. Don't be fooled by the word dance. You will get an amazing cardio workout that sneaks up on you, but you'll be having so much fun you won't realize it. Give it a shot. You won't regret it.
Power Pump
Power Pump is a head-to-toe workout that incorporates barbells, dumbbells, core, and functional training into one highly intensive workout. The benefits include bone health, balance, improved range of motion, along with overall muscular strength and conditioning. This will be a great complement to the Group Power class.
Training Camp
Training Camp is a power packed class full of functional drills using a variety of equipment options. Designed to challenge your inner athlete.
Boxing Boot Camp
Boxing Boot Camp is a full body workout that will get you sweating as your instructor challenges you with boxing inspired training!
Indoor Cycle
Indoor Cycle classes are an excellent way to enhance your cardiovascular fitness and improve your lower body strength. 45 to 55 minutes of traditional cycling drills to work the heart and lungs together with the large muscle groups of the legs.
Hatha Yoga
Hatha Yoga is a more meditative and relaxing form of yoga. It was developed to increase flexibility and strength as well as bring mind and body together. Being present in your practice and understanding the capabilities of your body's movement potential is a tremendous benefit of this method. Equipment needed for the online class are 2 yoga blocks, a strap, and a mat.
Mobility Training
The Mobility class consists of a series of movements and exercises, which take joints through a wide variety of ranges. This process creates fluid and controlled motion, leading to body awareness and improved range of motion. Mobility Training is for anyone looking to prepare the body's joints and muscles for activities, ranging from everyday tasks to athletic pursuits.
Personal Training
We also have several options for Personal Training if you'd like more individualized support. Check out the Personal Training page on our website for more details.
Fitness Professionals

Al
Group Fitness Director,
All Clubs
Rosie
Group Fitness Coordinator,
All Clubs
Rosie, Assistant Group Fitness Coordinator, All Clubs
Rosie started with Mayfair Clubs over 20 years ago. Over the years, she has evolved from a Fitness Consultant and Personal Trainer to the Director of Children and Adult's Program and Events, and now as Al Greene's side kick, Assistant Group Fitness Coordinator. Rosie's passion for fitness drives her to inspire and motivate others to succeed in their personal fitness goals. "Helping members meet their health fitness goals is very rewarding to me! I like knowing that I contributed in someway to their good health and happiness!"
Club Notifications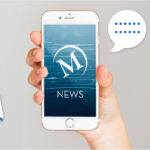 Click here for the latest club notifications!
Stay safe.
Join Mayfair Today
Learn More about Group Fitness