Sports Shop
We Sell Top of the Line Sports Apparel in Our Sports Shop
Sports Shop
Mayfair Sports Shops at Toronto Parkway and Toronto Lakeshore offer a selection of gear related to activity at each Club. Select from a wide range of familiar brands of quality apparel, equipment, racquets, accessories and services available to Members and guests.
From top to bottom, we got you covered. Our Sport Shops have the latest in:
Athletic Wear for tennis, squash, yoga and fitness from top local, Canadian and International brands.
Athletic shoes for tennis and squash.
Various accessories necessary for tennis, squash, pickleball, yoga, swimming and fitness – including heart rate monitors and athletic face masks.
Professional racquet stringing and re-gripping is available (48-72 hours).
Demo racquets for both tennis and squash.
Mayfair Clubs branded merchandise like hoodies, t-shirts, hats and water bottles.
May Promotions
Come into the Sports Shop at Mayfair Parkway this May and get yourself a whole new sports or workout gear with our weekly specials!
May 1-6: Enjoy 10% off all clothing
May 8-13: Enjoy 10% of all shoes
May 15-20: Enjoy 10% off all bags
May 23-27: Enjoy 50% off all clearance clothing
NEW Pickleball Gear from Head
We are Proud to Partner with HEAD Canada as our Official Pickleball Equipment Partner. We have the following items in stock:
HEAD Pickleball Paddles
Penn 40 Outdoor Pickleball (3 in a sleeve)
HEAD Pickleball Backpacks
HEAD Court Shoes
HEAD Pickleball Overgrips and Replacement Grips
HEAD 5" Wristbands
Paddle Program
Demo or rent any pickleball paddle for $5.
If your purchase a paddle from our Sports Shop you will get credit for up to two demo or rental fees off the price.
Note: Paddles must be returned within 3 hours to avoid being charged for the paddle in full.
Demo Racquets (Tennis, Squash & Pickleball)
Considering a new racquet? The Parkway Sport Shop offers a large selection of tennis, squash and pickleball demo racquets (complimentary for members). Drop by and let our knowledgeable staff help you find a racquet that's just right for your game.
Email parkwayss@mayfairclubs.com for more information or visit us on site!

NEW Wilson and Yonex Racquets in Stock
Just stocked in our Sports Shop – we are selling that latest Wilson Pro Staff X tennis racquet as well as the Yonex VCore 98 & 100.
Wilson US Open Tennis Balls
Come and check out the Wilson US Open Tennis Balls offered at $149.99/case.
Tennis Shoes
The new ASICS RESOLUTION 9 tennis shoes for men and women are also in stock. Get them before they sell out!
Need Gear for Your Kids?
We sell child-sized tennis racquets, swim googles, bathing suits and more! Get ready for camp this summer with items from our Sports Shop!
Gift Giving Ideas from Mayfair Clubs
We've highlighted a couple of our favourite products in our Sports Shops that we think would make a great gift idea for yourself or someone you love. Visit us in the Lakeshore or Parkway Sports Shops or email us at:
Lakeshore: lakeshoress@mayfairclubs.com
Parkway: parkwayss@mayfairclubs.com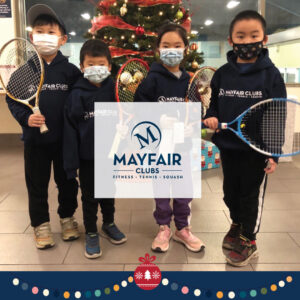 Mayfair Clubs Branded Gear
Purchase a variety of Mayfair Clubs branded merchandise like hooded Gildan sweatshirts for Adults and Kids, quick dry, Adidas ball caps and Kleen Kanteen stainless steel water bottles. Available at the Lakeshore and Parkway Sports Shops.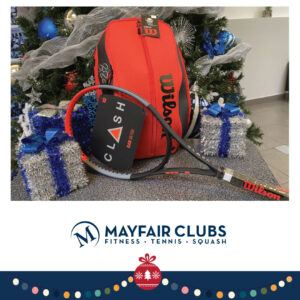 Wilson Tennis Gear
We offer a large selection of Wilson Tennis Racquets and Tennis Bags in a variety of styles and colours. This makes a great gift for the Tennis player in your life or treat yourself! Available at the Lakeshore and Parkway Sports Shops.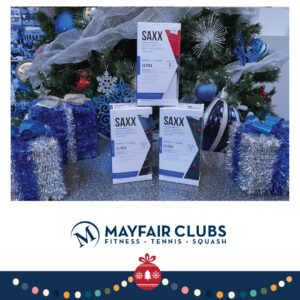 SAXX Men's Underwear
Choose from a variety of styles and sizes, SAXX Men's Underwear is popular with our Pros. Designed to reduce friction, this patented piece of internal tech keeps your man-parts in place.
Theragun Massager
The key to success on the tennis court is to stay in constant motion. Theragun gives you the upper hand, priming your body for endurance and accelerating recovery with powerful, deep muscle treatment.
Sports Shop Hours
Toronto Parkway
Monday: 10am-6pm
Tuesday: 9am-6pm
Wednesday: 9am-6pm
Thursday: 9am-7pm
Friday: 9am-3pm
Saturday: 10am-4pm
Sunday: Ask Front Desk for Assistance
Contact Jolene at parkwayss@mayfairclubs.com for additional information.
Toronto Lakeshore

Monday to Friday: 9am to 1pm
Monday to Thursday: 4pm to 7pm
Saturday & Sunday: 9am to 2pm
Contact Nancy at lakeshoress@mayfairclubs.com for additional information.
Club Notifications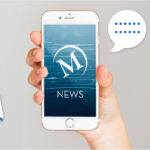 Click here for the latest club notifications!
Stay safe.
Join Mayfair Today
Learn More about Sports Shop