Mayfair Clubs
Your Social Destination in Toronto
Your Social Destination
Mayfair Clubs is a full-service sports, recreation, and social destination with over 50 years of experience in the health industry. Creating social community around health & sport is our passion. We have 3 locations throughout the GTA – Leslieville, Markham and North York – and we would be honoured to be a part of your next event! Our events are open to Guests unless otherwise indicated.
Annual Club Championship Event
Every year, our Lakeshore and Uptown Club host competitive games for Tennis, Squash and Pickleball. The event includes various sports categories like Men' and Women's Singles, Doubles and Mixed. The event is held in the Spring each year and includes a fun Championship dinner in our Bistro. Learn more about past winners.
Monthly Club Events – Onsite and Online
Enjoy our Social Club – a place where you can connect with Mayfair members and guests! Enjoy playing fun card-based games, learn new skills, & take part in interesting conversations!
Check out what's happening in Social this month!
Host Your Next Event at Mayfair Clubs
When it comes to celebrating life's happiest moments and most significant achievements, the types of private events you can plan are endless. And when you partner with the right private event space in Toronto, planning your event can be a stress-free process. Our space can be tailored to fit your needs, depending on the type of event that you're planning. Whether you would like to host a party, a family occasion, or a corporate team building/holiday event, we'll work closely with you to make certain that all the details are in place, ensuring your private event is a success.
Learn more about our Private Event packages.
Kids Birthday Parties
At Mayfair, we know that Birthdays only come around once a year. That's why we go out of our way to make sure that your child's special day is one that will be remembered for years to come. Our fun-loving and helpful staff is always on hand to make sure that everyone at your party has a great time. Exciting, action packed and more fun than you can imagine – there really isn't any party like a Mayfair Birthday Party.
Learn more about birthday parties and packages.
Club Notifications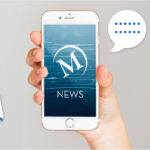 Click here for the latest club notifications!
Stay safe.
Join Mayfair Today
Learn More about Events Overview