Squash Camps
Structured daily programs for March Break, PA Days and Summer Camps
March Break Squash Camp 2021
Covid Update:
PLEASE NOTE: If we are unable to run our onsite camps due to restrictions with COVID, we will refund participants 100% of the cost. The safety of our staff and campers is our top priority.
We offer Daily Squash Clinics (Lakeshore location only) with four different sessions running each day over school breaks.

• 9:00 a.m. – 11:00 a.m. – Solo Squash Active Start (Ages 4-6)
• 11:30 a.m. – 1:30 p.m. – Solo Squash Fundamentals (Ages 6-9)
• 2:00 p.m. – 4:00 p.m. – Solo Squash Junior Pro (Ages 9-13)
• 2:00 p.m. – 4:00 p.m. – Solo Squash Elite Pro (Ages 11-17)
This will allow for our facility and our instructors to ensure the correct Health and Safety protocols are implemented to keep everyone safe. We have also implemented the following protocols:
Disinfecting wipes will be provided outside squash courts for members to wipe the door handles before and after each use.
Hand sanitizer will be located in the squash hallway outside the courts.
All squash courts will be cleaned and disinfected daily.
Implemented Safe Play policies which all members and guest must follow while using our facilities.
Masks must be worn at all times by Coaches and camp participants.
Clinic Description:
In each two-hour, Solo Squash daily clinic, we will feature detailed, certified instructor led coaching, designed to help junior & elite players sharpen their skills and build a solid foundation for the sport of squash. Each participant will be assigned their own dedicated squash court, with the coach facilitating the clinic from the outside of the court. Fun daily rewards will be awards to players who achieve daily goals! All daily clinics will be followed up with online coaching and performance cross-training drills.

Register for one or all five clinics each week. Each day will feature a new topic, stroke and drills.
Registration (Lakeshore location only):
Solo Squash Active Start (ages 4-6)
These daily clinics are designed to develop strong motor skills, increase hand-eye coordination, throwing, catching, basic athletic movements and racquet skills.
Solo Squash Fundamentals (ages 6-9 years)
The focus of these daily clinics is basic skill development and movement. Juniors demonstrating ability will be prepared for the Gold, Provincial and National level. Juniors with basic skills will advance to the Junior Pro level.
Solo Squash Junior Pro (ages 9-13)
All players are trained to improve technique, tactics and level of play through solo play, daily clinics. Squash-specific physical and mental training plans are also incorporated into a balanced training program.
Solo Squash Elite Pro (ages 11-17)
Elite Pro players have demonstrated a commitment to squash and have chosen squash as their primary sport. These are Gold and Provincial level players who are striving to achieve success and reach their goals. Individual programs are designed and monitored to include 11-15 hours of squash programming.
Each lesson will be customized to the level of the players.
Pricing:
Members: $40 per person per 2 hour clinic.
Non-Members: $49 per person per 2 hour clinic.
Other Details:
Maximum of 4 participants per clinic to allow for social distancing measures.
Parkway Squash camp information: parkwaysquash@mayfairclubs.com
Lakeshore Squash camp information: lakeshoresquash@mayfairclubs.com

Club Notifications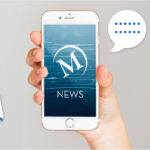 Click here for the latest club notifications!
Stay safe.
Virtual Programs

Join Us Online! Programs and Classes for Adults and Kids. Learn more!
Join Mayfair Today