Tennis Camps
Taught by certified professionals we offer a wide variety of tennis camps for all play levels
Tennis Camps
---
Mayfair Clubs Tennis Camp offers your child a place to learn tennis from certified tennis professionals in a fun and motivating environment. Afternoons include recreational swimming, for a refreshing end to a fun filled day. We offer:
Low camper-to-instructor ratio
Tennis Canada Certified Professional Instructors
Structured daily programs
COVID Accommodations:
Camps will have limited capacity for Health and Safety reasons and the wearing of masks is mandatory at all times for coaches and campers. All camp participants will need to pass the Health Screening before entering the club.
Please review all of our Health and Safety policies on our Club Notifications page within the Kids Summer Programs 2021 section prior to registering and participating in our programs.
The safety of our staff and campers is our top priority.
Tennis Camps (Lakeshore)
Tennis Camps (Parkway)
Tennis Camps (West)
Club Notifications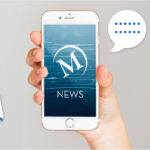 Click here for the latest club notifications!
Stay safe.
Adult Virtual Programs

Join Us Online! Social Events & Programs for Adults. Learn more!
SQUASH CAMPS
Children explore the world of squash at Mayfair Squash Camp.
Join Mayfair Today