Tennis Camps
Taught by certified professionals we offer a wide variety of tennis camps for all play levels
Tennis Camps
---
March Break & Holiday Camps:
Send your kids to Mayfair Club's Daily Tennis Camps over the break. In each of our two-hour camps, our certified instructors will provide customized coaching designed to help juniors & elite players sharpen their skills and build a solid foundation for technique and form. Each camp will be customized to the level of the players on the court. Sign up with friends or on your own for a fun, safe learning environment at Mayfair Clubs!
Please note: Camps limited to 4 kids per court for Health and Safety reasons and the wearing of masks is mandatory at all times for coaches and campers.
PLEASE NOTE: If we are unable to run our onsite camps due to restrictions with COVID, we will refund participants 100% of the cost. The safety of our staff and campers is our top priority.
Locations:
All Clubs
Dates:
Week 1: March 15 – March 19 (West only)
Week 2: March 29 – April 2 (West only)
Week 3: April 12 – April 16 (All clubs)
Times:
9:30-11:30am
or
12:30-2:30pm

Cost:
$49 + HST for members
$59 + HST for non-members
West Registration:
Download registration form or email Josh at jweissman@mayfairclubs.com for more information.
Lakeshore Registration:
Download the registration form or email Brian at lakeshoretennis@mayfairclubs.com.
Parkway Registration:
Download the registration form or email Ed at parkwaytennis@mayfairclubs.com
Save
Save
Club Notifications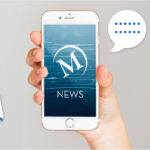 Click here for the latest club notifications!
Stay safe.
Virtual Programs

Join Us Online! Programs and Classes for Adults and Kids. Learn more!
SQUASH CAMPS
Children explore the world of squash at Mayfair Squash Camp.
Join Mayfair Today