Tennis Camps
Taught by certified professionals we offer a wide variety of tennis camps for all play levels
Tennis Camps
Summer Camp registration opens at all locations as of February 1st, 2023.
Mayfair Clubs Tennis Camp offers your child a place to learn tennis from certified tennis professionals in a fun and motivating environment. Afternoons include recreational swimming, for a refreshing end to a fun filled day. We offer:
Low camper-to-instructor ratio
Tennis Canada Certified Professional Instructors
Structured daily programs
Tennis Camps (Lakeshore)
Tennis Camps (Parkway)
Tennis Camps (West)
Club Notifications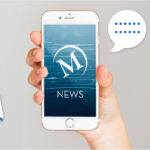 Click here for the latest club notifications!
Stay safe.
SQUASH CAMPS
Children explore the world of squash at Mayfair Squash Camp.
Join Mayfair Today