Squash Club Championships 2023
Lakeshore Squash Club Championship 2023
Squash Members can participate in any of the following two categories:
April 28 – 30 | Men's & Women's Singles
May 5 – 7 | Men's & Women's Doubles
May 11 – 13 | Mixed Doubles
May 19 | Juniors
Event Details:
A, B, C, D, E
Over 40/50+, 55/60 & 60/70+
Men's/Women's Singles, Doubles, and Mixed Doubles
Juniors Under 9, 11, 13, 15 & 17 (May 19th)
Event Includes:
Complimentary Champions Dinner and Celebration on Thursday, May 25 for all players
Prizes for the winners and runners-up
Courtside sponsor activities
Automatic entry into sponsor contests and events
Entry Fee (Includes 2 Events):
Adults: $69 + HST per person
Juniors: $25 + HST per person
Note: Cancellations are not allowed once the draws have been sent. Full entry fees will be charged.
For more information or to register, please contact Manu at416.466.3777 ext. 2232 or at lakeshoresquash@mayfairclubs.com.
Parkway Squash Club Championship

2023
April 11th – April 27th | $55 per person
Come out of compete for title of Club Champion! There will be singles and doubles divisions as all levels for both men and women. Prizes for winners of each category and a banquet dinner on Finals night.
For more information or to register, please contact Cory at 905.475.0350 ext. 3237 or at parkwaysquash@mayfairclubs.com
Club Notifications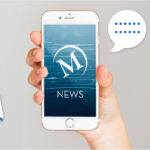 Click here for the latest club notifications!
Stay safe.
Join Mayfair Today
Learn More about Squash Club Championship