Youth Squash
We have a structured program for all skill levels.
Squash at Mayfair Clubs
Junior Squash
Our goal is simple, to produce top-ranked provincial juniors and become a centre for excellence in Junior Squash development. Our Toronto squash program is committed to offering a comprehensive junior squash program with an emphasis on Long Term Athlete Development (LTAD)
Junior development takes time and commitment. LTAD identifies five key development stages for the life of an athlete. Each stage builds on basis athletic abilities and squash-specific skills. As they develop, junior players will be integrated into recreational club programming including house leagues and club ladders
The juniors with interest in competition will be streamed towards Ontario sanctioned Silver, Gold and Provincial Championships. Whether your son or daughter is simply interested in learning a new sport and developing their athletic abilities or they have a passion for competition, Mayfair Squash will provide the development and training they need to achieve success in squash.
Squash Brochures:
Active Start (Ages 4-7)
This program is designed to develop strong motor skills as well as increased hand-eye coordination. Key areas of focus include throwing, catching, basic athletic movements and racquet skills. It's a great way to get your daughter or son active while introducing them to the game of squash
Squash FUN-damentals (Ages 7-17)
This program focuses on basic skill development and fundamental movement abilities. Juniors demonstrating ability will be well prepared to enter round robin and house league play or pursue junior squash careers at the Bronze and Silver level. Parents should encourage 1-2 hours of additional unstructured court time per week on the squash court to increase skill development
Junior Pro (Ages 9-17)
Junior Pro's should be playing regular Junior Silver competitions as well as Junior Gold level events. All players are trained to improve their technique, tactics and overall level of play through solo and partner drills, conditioned games and match play. All Junior Pros are expected to participate in club leagues and would benefit from regular private squash lessons. A typical weekly program at this stage should equal 4-6 hours on one of our squash courts.
Junior Elite (Ages 12-17)
Junior Elite players have demonstrated a commitment to squash and have chosen squash as their primary sport. These are Gold and Provincial level players who are striving to achieve success and reach their goals. Individual programs are designed and monitored to include 11-15 hours of squash programming including group and private squash lessons, house league and T&D matches. Squash-specific physical and mental training plans are also incorporated into a balanced training program.
Events
Kids Junior Squash Clinics (Parkway)
Tuesday 5:00 pm – 6:00 pm | Members $216   Non-Members $288
Kids Summer Squash Camp
LAKESHORE SQUASH PROGRAM
For more information about the Lakeshore Squash program, contact lakeshoresquash@mayfairclubs.com.

Lakeshore Schedule
PARKWAY SQUASH PROGRAM
For more information about the Parkway Squash program, contact parkwaysquash@mayfairclubs.com.

Parkway Schedule
Club Notifications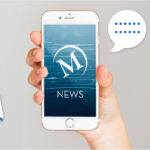 Click here for the latest club notifications!
Stay safe.
Adult Virtual Programs

Join Us Online! Social Events & Programs for Adults. Learn more!
Join Mayfair Today