Mayfair Squash
We run one of the best Squash programs in the GTA.
Squash at Mayfair Clubs
Forbes Magazine ranked Squash the number-one healthiest sport to play. And for over 40 years the number one place to play squash is on one of Mayfair's Toronto squash courts.
As one of the forefathers of the original sport of 'rackets' in Toronto, Mayfair squash clubs have created the consummate squash environment where you can always get game with challenging players, professionals and programs.
Every new Mayfair Member receives a complimentary squash assessment. That helps you take advantage of all that Mayfair Squash has to offer – including matching to the right Program, the right Professional for squash lessons and the right seeding on our Challenge Ladders.
Our top of the line facilities for squash include:
Lakeshore: 13 glass-back singles squash courts and 1 doubles squash court
West: 1 singles squash court
Parkway: 7 singles squash courts and 2 doubles squash courts
East: 4 singles squash courts
Update Regarding COVID-19
Squash Health and Safety Policies
Mayfair Parkway 4 Singles & 1 Doubles Court (court fees apply)
Mayfair Lakeshore 10 Singles & 1 Doubles Court
Additional courts will be opened based on demand
Squash Courts are not available at the West
Disinfecting wipes will be provided outside squash courts for members to wipe the door handles before and after each use.
Hand sanitizer will be located in the squash hallway outside the courts.
Its recommended that players wash their hands with soap and water before and after play.
Players must refrain from touching the walls or floors of the squash court
All squash courts will be cleaned and disinfected daily.
Prolonged or deliberate contact between players is specifically to be avoided
Players maintain a distance of at least 2 meters between them wherever possible
No walk-ins allowed. All courts must be booked via the Mayfair Clubs Online App prior to entering our facilities.
Keep moving. There is no lingering or gathering allowed in our facilities.
Members are not allowed access to areas indicated as "Not in Service."
Due to member and staff safety concerns, the Club reserves the right to suspend the membership of anyone found to be in violation of these rules and policies.  
Back to Squash – Summary of the Return to Play Guidelines for Players
The information below is a summary of the guidelines set forth by the Squash Ontario Return to Play Task Force. For full information about the Return to Play Guidelines, please refer to Squash Ontario's Return to Play Guidelines.
Before You Visit
All squash court reservations must be booked through the Mayfair Online Booking System in advance. Court Booking Hours:

Monday – Thursday: 6:00 am – 10:00 pm
Friday: 6:00 am – 9:00 pm
Saturday – Sunday: 7:00 am – 8:00 pm

Please arrive 10-15 minutes prior to your court booking to allow enough time for the new check-in process.
Be sure to review our Heath and Safety policies for all members to follow during facility usage.
---
Watch a video of some of our members in action below!
LAKESHORE SQUASH PROGRAM
For more information about the Lakeshore Squash program, contact lakeshoresquash@mayfairclubs.com.

Lakeshore Schedule
PARKWAY SQUASH PROGRAM
For more information about the Parkway Squash program, contact parkwaysquash@mayfairclubs.com.

Parkway Schedule
Club Notifications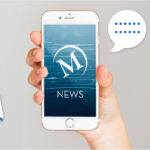 Click here for the latest club notifications!
Stay safe.
Virtual Programs

Join Us Online! Programs and Classes for Adults and Kids. Learn more!
Join Mayfair Today