Mayfair Squash
We run one of the best Squash programs in the GTA.
Squash at Mayfair Clubs
Forbes Magazine ranked Squash the number-one healthiest sport to play. And for over 40 years the number one place to play squash is on one of Mayfair's Toronto squash courts.
As one of the forefathers of the original sport of 'rackets' in Toronto, Mayfair squash clubs have created the consummate squash environment where you can always get game with challenging players, professionals and programs.
Every new Mayfair Member receives a complimentary squash assessment. That helps you take advantage of all that Mayfair Squash has to offer – including matching to the right Program, the right Professional for squash lessons and the right seeding on our Challenge Ladders.
Our top of the line facilities for squash include:
Lakeshore: 13 glass-back singles squash courts and 1 doubles squash court
West: 1 singles squash court
Parkway: 7 singles squash courts and 2 doubles squash courts
East: 4 singles squash courts
Update Regarding COVID-19
Squash Facilities Now Available (As of June 8th, 2020):
Mayfair Parkway 2 Singles & 1 Doubles Court (court fees apply)
Mayfair Lakeshore 4 Singles & 1 Doubles Court
Solo play
Singles and Doubles Play allowed with players who have resided in the same household for 14 consecutive days prior to play
On-Court Private Lessons
NOTE: Additional courts will be opened based on demand.
How are Squash Memberships Being Handled
If you would like to reactivate your Squash membership, please send a written request to your Club Manager:
Lakeshore: dholland@mayfairclubs.com
Parkway: npersaud@mayfairclubs.com
All reactivated monthly memberships will have their billing dates adjusted to reflect the appropriate pro-ration for the month of March.
All reactivated annual memberships will have their renewal dates extended to reflect the closure period.
For those not ready to resume, your squash memberships will continue to be on hold until further notice.
Facility Readiness
Disinfecting wipes will be provided outside squash courts for members to wipe the door handles before and after each use.
Hand sanitizer will be located in the squash hallway outside the courts.
Its recommended that players wash their hands with soap and water before and after play.
Players must refrain from touching the walls or floors of the squash court
All squash courts will be cleaned and disinfected daily.
Implemented new Heath and Safety policies for all members to follow during facility usage.
Before You Visit
All squash court reservations must be booked through the Mayfair Online Booking System in advance. Court Booking Hours:

Monday – Thursday: 8:00 am – 8:00 pm
Friday: 8:00 am – 5:00 pm
Saturday – Sunday: 8:00 am – 3:00 pm

Please arrive 10-15 minutes prior to your court booking to allow enough time for the new check-in process.
Review the new Heath and Safety policies for squash play.
All members, staff and non-members will have their temperature taken and be asked health screening questions upon entering a Mayfair location.
All members visiting the club need to bring their own facial mask or face visor. Mayfair Clubs will not be supplying members with masks or visors. You will need to be wearing your mask/visor when you enter the club or you will be denied entry.
During Your Visit
Masks can be taken off once squash players are on court.
Due to the seriousness of this situation, Mayfair Clubs reserves the right to deny entry to any member(s) who do not follow these Health and Safety guidelines while accessing our facilities. As well, Mayfair Clubs reserves the right to suspend or even terminate membership to those individuals not respecting these guidelines while using our facilities.
Water bottle fillers are available, water fountains are closed.
No gathering or lingering is allowed in the facilities.
Members are not allowed to access the areas that are indicated as "Not in service."
---
Watch a video of some of our members in action below!
LAKESHORE SQUASH PROGRAM
For more information about the Lakeshore Squash program, contact lakeshoresquash@mayfairclubs.com.

Lakeshore Schedule
PARKWAY SQUASH PROGRAM
For more information about the Parkway Squash program, contact parkwaysquash@mayfairclubs.com.

Parkway Schedule
Club Notifications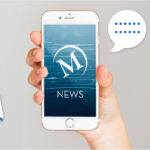 Click here for the latest club notifications!
Stay safe.
Join Mayfair Today