Spaces still available in the New Spring/Summer House League!
Every Monday and Thursday at 6 pm. The cost is $69 for 13 weeks each
New House league features squash-specific drills on Thursday followed by scheduled matches.
New House league is designed according to the latest squash Ontario COVID guidelines.
Sign up by sending an email to Head Pro Manu at lakeshoresquash@mayfairclubs.com.
Club Championship Finals on June 9th
Finals on June 9th followed by dinner, band, and prizes.
Event categories are as follows:
A B, C, D, E & novice
Over 30/40+, 50, 55, 60, 65
Men/Women Doubles and mixed doubles
Juniors under 9, 11, 13, 15 & 17 (May 7th)
Dates for Doubles
Men and Women's May 13 to 15th
Mix Doubles May 21st to 22nd
Squash Group Fitness/Drills sessions
Every Wednesday at 12:00pm
This session is designed to ease back in squash and fitness. The group training starts with 15 min squash-specific fitness followed by group squash drills and conditioning games.
Class limit: 8 people
Cost: $25 per session
Doubles Squash Skills and Drills Sessions
This session is designed to ease back in Doubles squash and Fitness. The lesson starts with a good warm-up followed by some doubles squash drills and matches to get you back and improve your game. Reach out to Tyler Millard directly at millard.2006@gmail.com to book lessons and drills sessions
Class limit: 6 people
Cost: $20 per session
Women's Elite Squash Clinic
Every Thursday at 7:30 pm
This session will feature technical movement drills, conditioning games, strategy, and match play for athletes who are coming back after a long break from squash, and this will also help you to take your game to the next level. Cost 25 +HST each session.
Start on Squash
Monthly | 4 Sessions | 6:00pm – 7:20 pm | Tuesdays & Sundays
This Start on Squash program is an exclusive Mayfair Clubs squash program, tailored for non-members and beginners, who are interested in learning the game of squash. No experience is necessary, as our pros ensure that you will have a great time while enjoying this lifetime sport! Players will have the opportunity to experience the sport, the Club, and the community, which makes Mayfair Clubs unique.
Summer Morning Box Ladder
Summer Not the Morning Box Ladder
Summer Doubles Box Ladder
Private and Semiprivate Squash Lessons
Available for members. Please email Manu at: lakeshoresquash@mayfairclubs.com
Club Notifications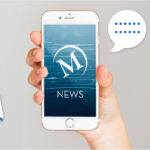 Click here for the latest club notifications!
Stay safe.
LAKESHORE SQUASH PROGRAM
For more information about the Lakeshore Squash program, contact lakeshoresquash@mayfairclubs.com.

Lakeshore Schedule
PARKWAY SQUASH PROGRAM
For more information about the Parkway Squash program, contact parkwaysquash@mayfairclubs.com.

Parkway Schedule
Join Mayfair Today
Learn More about Lakeshore Squash Adults