Round Robins & League
NEW! Select the location from the drop down menu to find more details specific to each Club.
Non Member Access
For round robins and special events, non-members must be guests of an active Mayfair Clubs member to take part.
Cancellation Policy
If you cancel or withdraw from any Pickleball program, round robin, tournament or lesson within 2 days of the start date you will be charged the full entry fee.
Club Notifications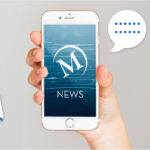 Click here for the latest club notifications!
Stay safe.
Join Mayfair Today
Learn More about Round Robins & Leagues