Socials & Round Robins
NON MEMBER/UPTOWN players wanting to do live ball clinics, round robins etc. MUST BE A GUEST of a member in that specific event (Live Ball, Clinic, Round Robin, etc.) in order to be able to play.
Outdoor Pickleball Round Robins at Lakeshore – July
Special Saturday Round Robins with Mark Gottfried – July 23 and 30 | 10:00 am to 12:00 pm
Thursday Evenings – July 14 & 28 | 6:00 pm – 8:00 pm
Tuesday Mornings – July 5, 12, 19 & 26 – 10:00 am – 12:00 pm
Wednesday Mornings – July 6, 13, 20 and 27 – 10:00 am – 12:00 pm
Pickleball Round Robins at Parkway – July
NEW – Two Hour Saturday Round Robins with Daniel Gottfried– July 16, 23 and 30 | 9:00 am to 11:00 am
Competitive Pickleball League at West – July
NEW – Monday Night Competitive Pickleball League – with Mark and Daniel Gottfried | 6 weeks – Starting Monday July 11 from 7-9 pm
Cancellation Policy
If you cancel or withdraw from any Pickleball program, round robin, tournament or lesson within 2 days of the start date you will be charged the full entry fee.
New Pickleball Summer Play Packages
& Membership


Learn more about our Summer Pickleball Play Packages and Memberships at Mayfair Lakeshore
Welcome Mark Gottfried
New Pickleball Pro
Mark is an accomplished pickleball player, recently medaling in Open Men's Doubles. He is also a talented coach and passionate about the sport. His recent appointment as tour manager of the Canadian Pickleball Series, makes him a great asset to our members and our Club!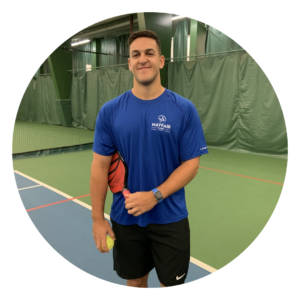 Club Notifications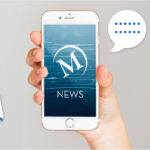 Click here for the latest club notifications!
Stay safe.
Join Mayfair Today
Learn More about Socials & Round Robins