Pickleball Round Robin with Natalie
Friday December 8 | 6:30pm to 8:30pm | Courts 7 & 8
Come play in a Pickleball Round Robin with other 3.0 and 3.5 skill level Mayfair Clubs Pickleball Members.
We will mix and match players throughout the two hour session. Includes a drink in the bistro post event.
Registration is open now on the Mayfair Member app. Maximum of 20 people for the round robin. Fee is $24.00 plus HST.
Email Natalie at lakeshoresports@mayfairclubs.com if you have any questions.
Pickleball Birthday Parties – For Adults!
We started these special private events last month and they are a BIG HIT!
Get your family & friends together to celebrate someone's Big Day and have a great time learning a new sport!
Our NCCP Certified Pros will teach your whole group How to Play Pickleball and then finish in the Bistro
60 to 120 minute sessions (Longer sessions will include match play)
You customize the date and start time
Maximum of 16 people, Minimum of 4 people
Open to Members & Non-Members
Paddles & Balls provided
Prices start at $59 per person and will vary depending on the length of the event.
For more information: lakeshoresports@mayfairclubs.com
Pickleball Corporate and Group Events
Mayfair Lakeshore has been busy with our Pickleball Corporate and Group Events
Companies like RBC, TD Securities, Sciton, GCI, Super and more have taken advantage of our 2-3 hour Team Building and Fun Format.
No need for any experience with pickleball and all paddles and balls are provided.
The event is led by an NCCP Certified Pickleball Pro
In the first hour all players receive a one-hour lesson on how to play pickleball.
The last one to two hours are an organized Fun Tournament / Round Robin with continued courtside coaching.
Wrap up in the Bistro with prizes given out at the end of the event
So much fun and a great team outing
For more information: lakeshoresports@mayfairclubs.com
Club Notifications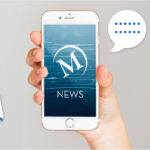 Click here for the latest club notifications!
Stay safe.
Join Mayfair Today
Learn More about Lakeshore Round Robins & Leagues