May Pickleball Round Robins
Monday June 5 | 6:00 pm – 8:00 pm
Outdoor Round Robin for 3.0+ players
Balls & Prizes included
$19 for Members
$29 for Uptown Members & Non-members
Maximum of 16 players
To register email pickleball@mayfairclubs.com
Outdoor Pickleball League – Spring Session #2
Thursdays | 6:00 – 8:00 pm I 6 Weeks Starting June 8
Play in our fun and competitive 6-week pickleball league
For 3.5 level players – Maximum of 24 players (Substitutions allowed up to 2 times over the 6 week period)
You will rotate partners each week
Matches are 2 out of 3 games to 11
You will play two matches each league date

There are 3 start times

6:00 pm / 6:40 pm / 7:20 pm

No waiting around to play – you will be given your start time on the Monday of each week

League fee for the 6 weeks is $30
There are sponsor prizes for the top two players and a sponsor prize for a mystery final standing (i.e.: the player that came in 10th place)
NEW PRIZES … Including Mayfair Cash …. For the top two players and for a mystery final standing (i.e.: the player that came in 10th place)
To register email pickleball@mayfairclubs.com
Pickleball Corporate and Group Events (Lakeshore Only)
Mayfair Lakeshore has been busy with our Pickleball Corporate and Group Events
Companies like RBC, TD Securities, Sciton, GCI, Super and more have taken advantage of our 2-3 hour Team Building and Fun Format.
No need for any experience with pickleball and all paddles and balls are provided.
The event is led by an NCCP Certified Pickleball Pro
In the first hour all players receive a one-hour lesson on how to play pickleball.
The last one to two hours are an organized Fun Tournament / Round Robin with continued courtside coaching.
Wrap up in the Bistro with prizes given out at the end of the event
So much fun and a great team outing
Email pickleball@mayfairclubs.com for more information.
Club Notifications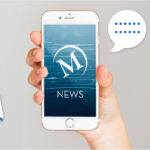 Click here for the latest club notifications!
Stay safe.
Join Mayfair Today
Learn More about Lakeshore Round Robins & Leagues