Friday Night Pickleball League
This League will take place weekly, on Fridays from 6:40-8:30pm, and will run week to week.
Three Levels: 3.0, 3.5, and 4.0.
Register on the Mayfair app up to 6 days in advance – now open for registration for the first week as an early bird bonus. If the league is full, please put your name on the wait list.
Currently 8 spots in each category – subject to change based on demand.
$20.00 + HST.
Questions? Email Ken at kcrosina@mayfairclubs.com.
Uptown Pricing
Houseleague $15-24
Round Robin $18-26
Club Notifications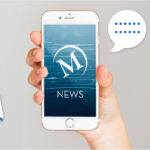 Click here for the latest club notifications!
Stay safe.
Join Mayfair Today
Learn More about Round Robins & Leagues