Parkway/East Lessons & Clinics
Please visit the other Club location pages via the drop down menu to see what's offered at our other Clubs.
New Adult Clinics | Drop in Pickleball Round-Robin
Thursdays 12:30 am – 2:30 pm | Mayfair East
Enjoy fun doubles with players rated 2.5-3.5. Please Register online through your Motion Vibe Member Account. Email uptownpickleball@mayfairclubs.com for questions.
Learn to Play Pickleball Weekly Clinics | $30-$35 per person +HST | Mayfair East
Register week to week for a clinic designed to teach you the basics of pickleball. From the rules, scoring, doubles pickleball strategy, stroke development and more.
Register using the Mayfair App for this informative clinic on Wednesdays from 12:30-1:30pm or NEW! 1:30pm – 2:30pm with Coach Jordan.
3.5 to 4.0 Weekly Pickleball Clinics
Register week to week for a clinic designed to take your pickleball game to the next level. Each clinic is designed to improve your game in all areas including strategy, dinking, serve and return tactics, quick hands, communication, where and when to hit the ball and much more.
Register using the Mayfair App.
Non Member Access
For all clinics, round robins and special events, non-members must be guests of an active Mayfair Clubs member to take part.
Uptown Lesson Pricing
Court Booking (1 hour)
Parkway (multi sport gym) $14.00 plus HST
East $14.00 plus HST
Lesson Pricing*
Group Lesson of 3 $35.00 per person
Group Lesson of 4 $30.00 per person
Semi-Private Lesson $50.00 per person
Private Lesson $80.00 per person
Learn to Play Clinic $30.00 per person
House League $15.00-$24.00 per person
Round Robin $18.00-$26.00 per person
6 Pack of Private Lessons $449.00 per person
6 Pack of Clinics $199.00 per person
*NOTE: PRICING DOES NOT INCLUDE APPLICABLE TAX.
CANCELLATION POLICY: If you cancel or withdraw from any Pickleball program, round robin, tournament or lesson within 48 hours of the start date you will be charged the full entry fee.
For questions in regards to this, please email uptownpickleball@mayfairclubs.com.
Club Notifications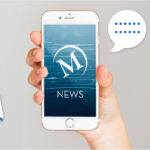 Click here for the latest club notifications!
Stay safe.
Join Mayfair Today
Learn More about Parkway/East Lessons & Clinics