Kids Swimming Lessons
Mayfair Lakeshore
Saltwater Pool | Downtown Toronto East Location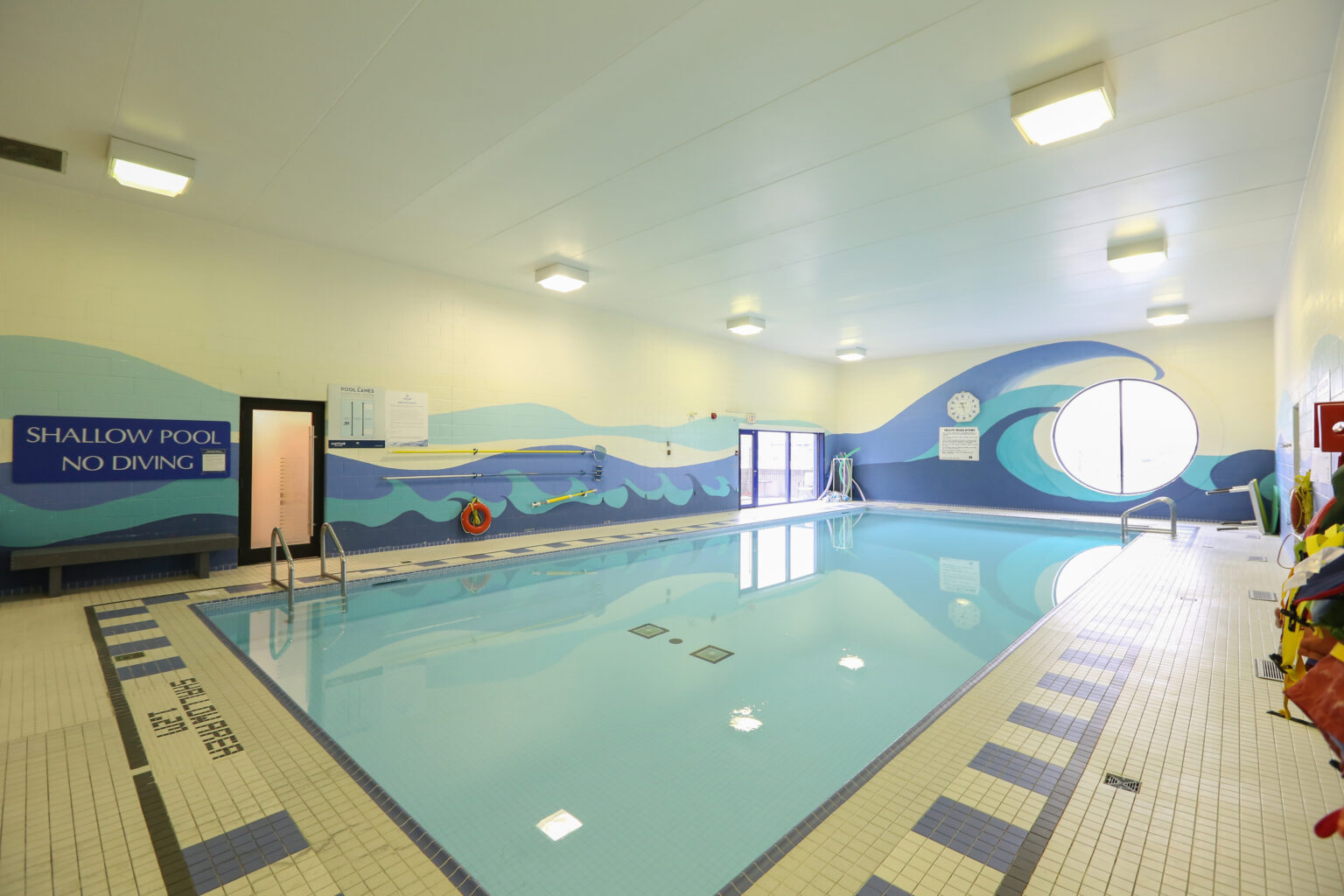 Located in the east end of downtown Toronto in Leslieville, this multi-lane saltwater pool is open year-round, 7 days a week.
There is a family/universal change room available at this location. The Family Changeroom includes private shower stalls, bathrooms with child sized amenities, as well as changing stalls and changing tables, cubbies and lockers.
There is also a viewing gallery at this location.
We follow the Lifesaving Society curriculum.
If the day or time for the lesson you need is not offered, please contact us to see if we can accommodate you.
In the event that no other participant joins the semi-private lesson, the semi-private will be converted to private and will be subject to the private lesson pricing.
Registration for Winter Swim Lessons will open as of November 15th, 2023.
For more information about the Lakeshore program, email lakeshoreaquatics@mayfairclubs.com.
Quick Links
Frequently Asked Questions | Program Disclaimers & Policies
Lakeshore Parents and Tots (Group)
Ages 4 – 36 Months
Pricing (9 Weeks + 1 makeup):
Fall: Member: $364.5
Fall: Non-Member: $441
Spend quality time with your child while you both have fun and learn and socialize. Through structured in-water interaction between parent and child, we stress the importance of play in developing water-positive attitudes and skills. We provide Lifesaving Society Water Smart® tips on keeping your child safe in any aquatic setting.
Session Enrolment Dates
| Session | Date | |
| --- | --- | --- |
| Fall 2023 | Sept – Dec | Register |
| Winter 2024 | Jan-March | Register (30mins) |
| Winter 2024 (H20) | Jan-March | Register (30mins) |
For more information, please contact Richard at lakeshoreaquatics@mayfairclubs.com
Learn More about Kids Swimming Lessons Lakeshore